The National AHA Awards for Excellence took place this afternoon in a gala event at The Star on the Gold Coast, ushering the unrivalled for 2019 in everything hospitality.
Nearly 500 VIP and industry guests from across Australia gathered for the Australian Hotels Association National event, celebrating the greatest achievements in food, beverage and accommodation.
Tasmanian hospitality punched above its weight, highlighted by the Tasmanian Hospitality Association (THA) President Paul Jubb becoming this year's National Hall of Fame recipient.
Himself a fourth-generation hotelier, the long-time President told the crowd he was "surprised" and "humbled" at receiving the national honour.
Backing that up, the Shoreline Hotel – having only recently completed major renovations – walked away with two awards, taking Regional Overall Hotel of the year, as well as Best Bistro-Metropolitan.
South Australia produced a stellar result, The Ramsgate earning the important Best Marketed Hotel and the Vine Inn Barossa taking Outstanding Community Service & Achievement, while The Barker impressed the judges for the coveted Draught Beer Quality Award.
Victoria also represented, Zagame's Golden Point Club Hotel taking Best TAB Licensed Venue and Zagame's Boronia Club Hotel taking Best Family Dining, while Zagame's Berwick Hotel made the trifecta with Chef of the Year for Chris Bonello at MPD Steak Kitchen. Institutional live music pub The Corner got the gong for Best Entertainment Venue.
From the north, Queensland's Sandstone Point Hotel, having last year added a massive resort to its long line-up of attractions, added another trophy to its bulging cabinet with recognition for Best Outdoor Facility.
As usual Sydney produced a big cache of Excellence, as seen in Solotel claiming Overall Hotel of the Year (Metropolitan) with Barangaroo House and The Oaks claiming the all-important Best Bistro – Metropolitan. Patrick Gallagher was also crowned, as the Hunters Hill Hotel was named Best Sporting Entertainment Venue.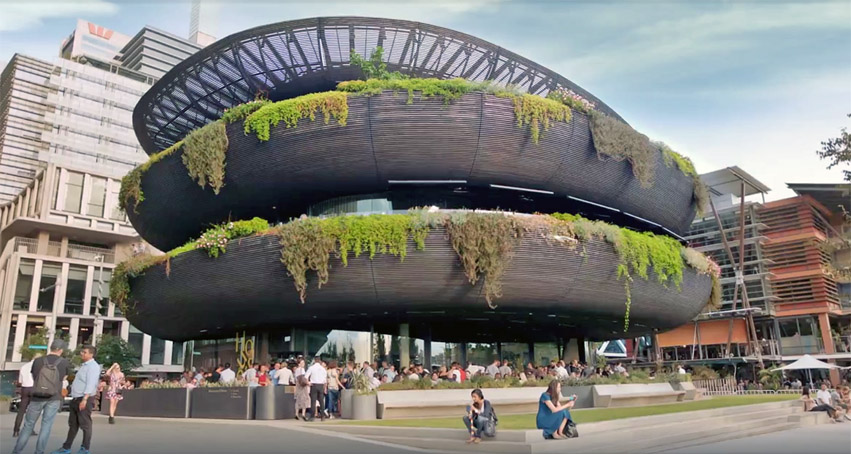 And taking home what is arguably the greatest acclamation at the national event, Chris Feros was awarded the trophy for Best Group Hotel Operator.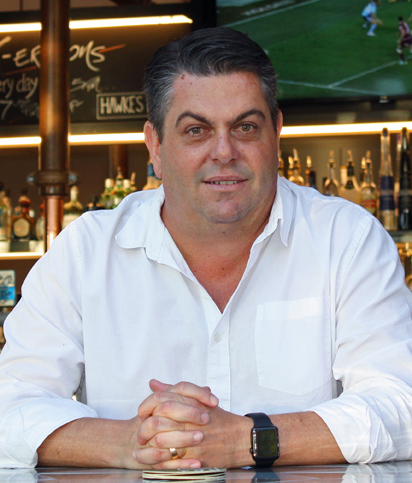 An animated Feros spoke to PubTIC after the ceremony, before peak revelry set in.
"We're very excited," he said. "It's the Gold Logie of the awards as far as we're concerned, so we're all very happy."
There was a sombre moment in the proceedings where those present paused to remember former National President and legend of the Victorian industry, Peter Burnett, who passed a few months ago.
AHA NSW and National President Scott Leach summarised what makes the Awards a key day in pubs.
"We are here today to celebrate the outstanding individuals who drive our hotel businesses and make them the engine room of the Australian hospitality and tourism industries. I want to congratulate all finalists and winners on a job well done.
"Together, our finalists show that when you're at your pub – when you're at your local – there's no better place to be in Australia."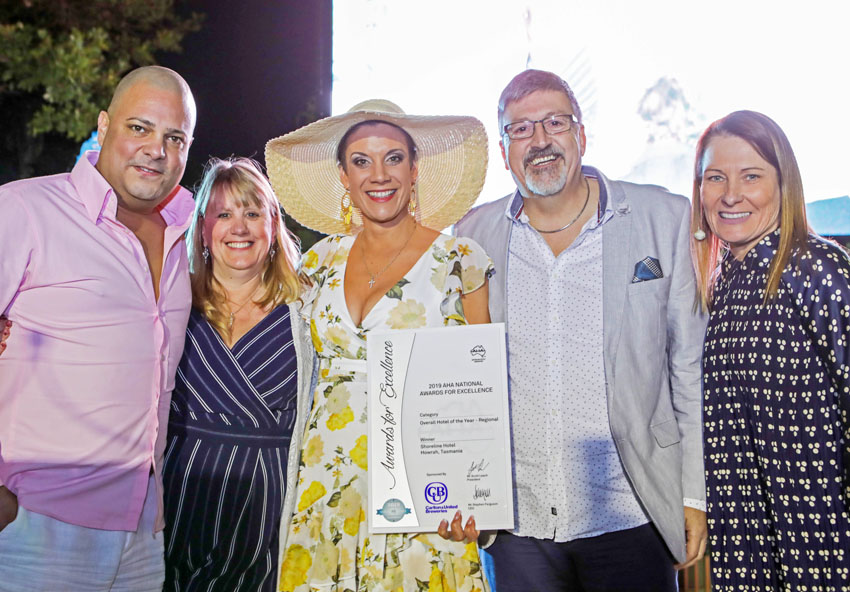 2019 AHA National Awards for Excellence – full list of winners
Employee Excellence in Service – General Division: Daren Holscher, Odyssea City Beach, WA
Front of House Employee of the Year – General Division: Pauric Kennedy, Barangaroo House, NSW
Chef of the Year: Chris Bonello, MPD Steak Kitchen, Zagame's Berwick Hotel, VIC
Employee Excellence in Service – Accommodation Division: Yvonne Qian, Sheraton Melbourne Hotel, VIC
Front of House Employee of the Year – Accommodation Division: Laurent Johnson, Melbourne Marriott Hotel, VIC
Hotel Industry Rising Star – joint: Nick Warner, Holiday Inn Express Brisbane Central, QLD AND James Lightbody, Hotel Realm, ACT
Best Tourism Initiative: Voyages Ayers Rock Resort, NT
Best Bar Presentation & Service – Regional: Beach House Hotel, QLD
Best Bar Presentation & Service – Metropolitan: Long Chim Perth, WA
Draught Beer Quality Award: The Barker Hotel, SA
Best Hotel Bar – Accommodation Division: Alibi, Ovolo Woolloomooloo, NSW
Best Retail Liquor Outlet: Beach House Hotel, QLD
Best TAB Licensed Venue: Zagame's Golden Point Club Hotel, VIC
Best Keno Venue: Welcome Stranger Hotel, VIC
Best Gaming Venue – Regional: Jubilee Tavern, QLD
Best Gaming Venue – Metropolitan: Mawson Lakes Hotel & Function Centre, SA
Best Family Dining: Zagame's Boronia Club Hotel, VIC
Best Restaurant – Metropolitan: Wildflower at COMO The Treasury, WA
Best Restaurant – Accommodation Division: Hardy's Verandah Restaurant, Mount Lofty House, SA
Best Restaurant – Regional: Furneaux Restaurant, TAS
Best Marketed Hotel – General Division: The Ramsgate Hotel, SA
Best Marketed Hotel – Accommodation Division: The Island Gold Coast, QLD
Best Meeting and Events Venue: Fairmont Resort & Spa Blue Mountains, MGallery by Sofitel, NSW
Best Suite/Apartment Hotel: East Hotel, ACT
Best Sporting Entertainment Venue: Hunters Hill Hotel, NSW
Best Environmental & Energy Efficiency Practice: Crowne Plaza Hunter Valley, NSW
Best Hotel Accommodation – General Division: Stirling Hotel, SA
Best Mid-Range Accommodation: Holiday Inn Melbourne on Flinders, VIC
Best Bistro – Regional: Shoreline Hotel, TAS
Best Bistro – Metropolitan: The Oaks, NSW
Best Entertainment Venue: Corner Hotel, VIC
Outstanding Community Service & Achievement: Vine Inn Barossa, SA
Best Superior Accommodation: Maylands Lodge, TAS
Best Outdoor/Non Enclosed Facility: Sandstone Point Hotel, QLD
Outstanding Achievement in Training: Grand Hyatt Melbourne, VIC
Best Redeveloped Hotel – General Division: The Court
Best Redeveloped Hotel – Accommodation Division: The Darling, The Star Gold Coast, QLD
Best Deluxe Accommodation: The Darling, The Star Gold Coast, QLD
Johnnie Walker Hall of Fame Award: Paul Jubb
Best Hotel Group Operator: Feros Group
Overall Hotel of the Year – Regional: Shoreline Hotel, TAS
Overall Hotel of the Year – Metropolitan: Barangaroo House, NSW
Overall Hotel of the Year – Accommodation Division: Crown Towers Perth, WA