The Australian hotel industry is a little less bright with the passing of Lord of the Isles doyen, charity worker, Association veteran and family man, Peter Burnett.
Burnett was President of AHA (Vic) from 1997 to 2018 and National AHA President for three terms, and life member of both.
In 2015, he was appointed a Member of the Order of Australia (AM) "for his significant service to the tourism and hospitality sector at the State and National level and as a supporter of charitable and sporting groups".
Perhaps the one entity he loved more than his treasured Cats – the Geelong Football Club – was his Lord of the Isles Tavern, which the Burnett family have diligently operated since 1980, taking accolades such as Victoria's Best Bistro four times.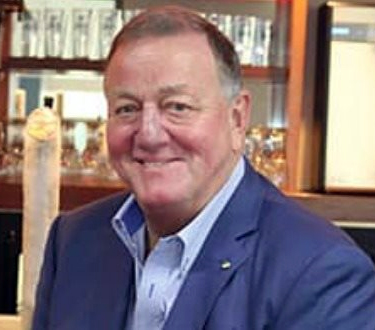 After almost four decades the patriarch sold the business and spoke of 'moving on' with retirement life.
He is understood to have recently passed whilst in Queensland, following a surgical procedure. 
Friend Ian Cover spoke on behalf of the family and of his tireless community efforts.
"He supported a vast number of charities, hospitals, schools, kindergartens and clubs. He never sought recognition or kudos from this ­involvement."
News drew sombre response from members of the hotel and business communities and government, including Victorian Premier Daniel Andrews.
"Peter Burnett was a giant of the hotel industry and a great Victorian. He made Geelong and Victoria a more prosperous place.
"He was a good friend and I, along with all who knew him, will miss him deeply."
The AHA (Vic) today issued a solemn release, with notice that members will be informed of funeral arrangements.
"Peter will always be fondly remembered and respected as a true publican, proud of the vibrant industry that he tirelessly contributed to in countless ways.
"He provided outstanding leadership by fearlessly and effectively representing the interests of publicans and hoteliers."
Peter is survived by wife Jan, children Nick and Emma and grandchildren.