Byron's famous Beach Hotel is back to market, offering the freehold and operation two years after wealthy investors bought it for $70 million.
Built in the early 90s for around $9 million by John Cornell, larrikin partner in comedy to Paul Hogan, the massive Beach Hotel occupies 4,585sqm, including 100 metres of frontage to Byron's Main Beach.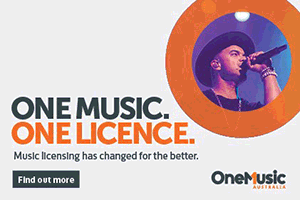 Beyond its lively public bar, the hotel offers a swimming pool, beer gardens, restaurant, function rooms and bottleshop, as well as 25 newly-appointed luxury hotel rooms.
The accommodation takes up a large proportion of the site and was the least profitable division during the Hotel's most recent sales campaign.
Cornell went on to sell the beachside premise in 2007 for $60 million to former race car driver Max Twigg, setting a record price for a passive freehold.
In 2017 Twigg put the investment back to market, finding buyer in Impact Investment Group (IIG), backed by the Melbourne-based Liberman family.
It remained leased to Melbourne pub industry identity John van Haandel for another ten years, with a further 10-year option, drawing annual rental income north of $4.4 million.
IIG, with assets in the portfolio including Chepstowe Wind Farm and Gold Cost Surgical hospital, espouses financial returns with deep social and environmental impact, and cited plans including removal of the Hotel's gaming machines. These initiatives were carried out, the pub selling its gaming licences and relinquishing its #683 ranking.
Just two years later IIG has joined forces with van Haandel to offer the freehold plus management rights through JLL, with accommodation specialist Tom Gibson.
Marketing on the asset quotes a target price of $100 million, looking to attract developers or high-end investors, more likely to be satisfied with the kinds of returns to be found before a major accommodation development might be constructed.
The campaign marks only the second time the management rights have been made available in the Hotel's history.