Irish pub king Patrick Gallagher is parting with two of his thriving leases to bolster his growing national portfolio of freeholds and leases.
Built 1874, the multi-level Criterion Hotel sits majestically on the bustling corner of Pitt and Park Streets in Sydney's CBD, opposite the soon to open Pitt Street metro station, slated to see over 40,000 passengers per hour in peak times.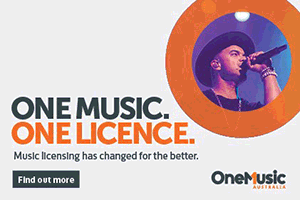 It offers a public bar with TAB and basement bar, newly renovated gaming room now with a full complement of 30 machines – 11 of which are owned by the lessee – and 20 well-patronised CBD hotel rooms currently being fitted with full ensuites.
The recent renovations are expected to increase already strong trade, on track to deliver north of $3.5 million (EBIT) per annum.
PJ Gallagher's at Enfield is a strong inner west suburban pub, around 14 kilometres from the CBD. It offers public bar and gaming room with 21 machines under a late-trading 3am licence, and significantly, requires only one service point. There is a large rear carpark for discreet patron use.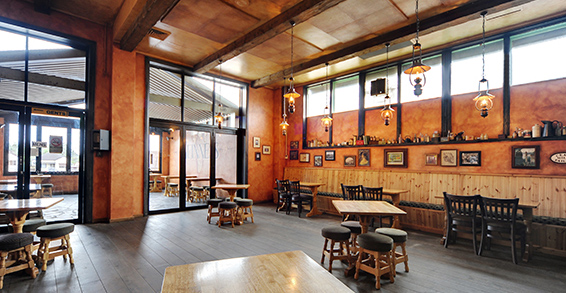 Having rapidly built the Gallagher Hotel Management (GHM) empire from modest beginnings, opting for a mix of returns through leases and freeholds, Gallagher says divesting a little makes sense at the moment.
"We've expanded pretty aggressively over the past couple of years, this is a good way to move forward and balance up the group," he explains.
GHM has executed major capex on several operations, including $3 million at the Criterion, where an Irish 'snug' bar was added in the basement, and compliance upgraded to optimise the potential of the accommodation.
Two more of the freehold fleet are about to be relaunched following major redesign, and head office the Union Hotel and Gallagher family local the Hunters Hill Hotel are entering refurbishments, with the recently acquired Chelsea Hotel also set for a "complete overhaul" and reposition. 
After the recent expiry of its leases at Jacksons on George and Le Pub, GHM still holds leases at Mr G's in Double Bay, Belgian Bier Café in The Rocks, and a long-term 40-year play at Meadowbrook.
2016 Hotelier of the Year, Gallagher laments the need to let go the Criterion and Enfield, but expects the move is a tough love step forward.
"They're both about to go through an upturn," he remarks. "I hate selling anything, but no doubt we'll get rolling again in a couple of months."
The two assets have been listed with JLL Hotels' John Musca and Tom Gleeson, who note the Criterion's significance as a gaming leasehold being sold in Sydney.
"There has been only one* significant leasehold gaming-centric hotel offered for sale in the Sydney metro area in more than five years, so the market will appreciate just how rare these opportunities are and what an exceptional overnight footprint they deliver in the highly-prized Sydney gaming market," says Musca.
The Criterion's current lease ends 2023, with a further three 5-year options, while the Enfield lease ends 2022, with two 5-year options.
Agents suggest the businesses will show 15-plus per cent yields, topping 27 per cent return on equity for 50 per cent LVRs, making the "cash to debt spread" hard to ignore.
"We forecast well over a 30 per cent ROE within the first twelve months of ownership as a result of the recent renovations and gaming machine additions," adds Musca.
PJ Gallagher's Enfield and Criterion are being sold separately or in one line, via an Expressions of Interest campaign, closing Thursday 11 April.
*Sale of Dean Haritos' Verandah Hotel, March 2017