After nearly three decades, the Brock family has departed "Queensland's oldest pub" – ushering in old hand new entrants to the pub game.
Built 1851 by Francis Bigge as the Brighton Hotel, on the shores of Moreton Bay overlooking North Stradbroke Island, the beautiful two-storey Grand View Hotel has never ceased trading.
It offers locals and travellers a public bar, TAB, gaming room with 35 entitlements, outdoor bar and expansive beer garden, garden restaurant, lounge bar, function rooms and drive-through bottleshop.
Gerald and Karen Brock have owned and operated the Hotel at Cleveland with their son Ben since 1992, becoming staples in the Redlands region in east Brisbane.  
It occupies two titles, totalling 6,596sqm, and the adjoining two titles on the western side have been DA-approved for 39 luxury apartments, all with views of Moreton Bay.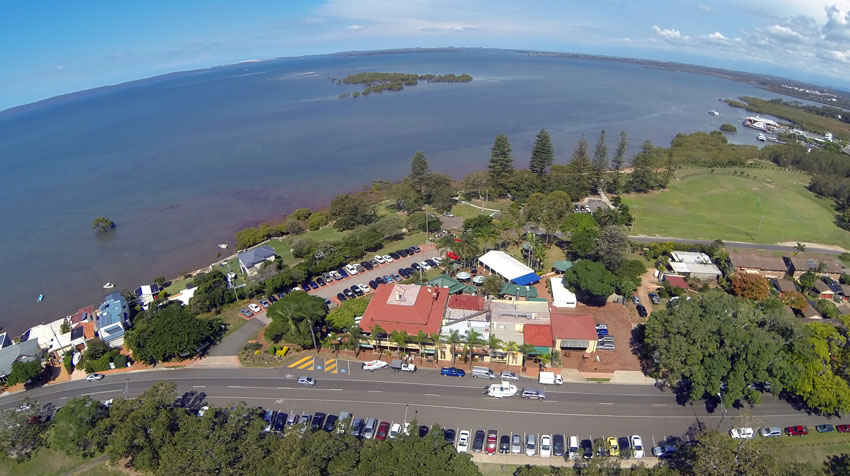 Ending 27 years on duty, Gerald and Karen are looking to retirement, and believe the new owners share their vision for the heritage-listed property.
"We are grateful to have been the custodians of such a prestigious Hotel for the last 27 years," says Gerald.
"My wife Karen and I were first attracted to the Hotel not only due to the location and the lifestyle it afforded our family, but also the potential that we saw in the business.
"We are fortunate that we can all these years later now pass the baton to the new owners who, like us, see the potential in the pub business and who will take the 'GV' to the next level."
The Redlands City Bulletin revealed the new owners as interests behind Rydges Hotels & Resorts (RH&R), with its management company EVT Hotels & Resorts, registered last October, running operations.
GM Keith Noyes told the Bulletin the new owners would expand on the food offering and heighten service levels, employing the "experience and support from Rydges" in their "vision and passion".
This is the first pub entity for RH&R, which will reportedly focus on standards and training to ensure the Grand View is comparable to anything in the country.
The off-market sale was managed by HTL Property Queensland director Glenn Price, who would not comment further on the buyer or transaction.
"The purchaser is a private hospitality company, a new entrant to the pub sector. A Sydney-based company (EVT) has commenced operating the hotel on behalf of the new owners."
The price was also not disclosed, but reported in the Brisbane Courier as "about $14 million", which was confirmed by another interested party close to the deal.