Patrick Gallagher has joined the ranks of the banana-benders, buying Jaz Mooney's thumping Meadowbrook Hotel in the Queensland golden mile.
The Hotel is a large-format pub built in the late 90s on a 5,934sqm site in Meadowbrook, in Logan City, between Brisbane and the Gold Coast. It counts multiple bars, an alfresco restaurant, 20 pub-style accommodation rooms, a new gaming room with 40 EGMs, TAB, Keno, and a drive-through bottleshop.
Mooney acquired it in 2015, building its performance to become one of Queensland's Top20 gaming pubs.
But ploughing resources into future opportunities in the north of the State, he reluctantly determined in 2017 to divest it from his investment vehicle Middle Head Ventures (MHV), through CBRE Hotel's Paul Fraser.
"What I can say about Meadowbrook is simple – a fantastic cash flow asset that continually performs. We're essentially cashing out of that, but in another day, another time we would keep it," he said at the time.
"We wish Paddy and his family, and family of hotels, all the best for a great hotel," he offered today.
Moving on from his lease operations Jacksons and Le Pub, two of the many businesses suffering the delays to construction of Sydney's George St light rail, Gallagher has been one of many publicans looking beyond Sydney for opportunity.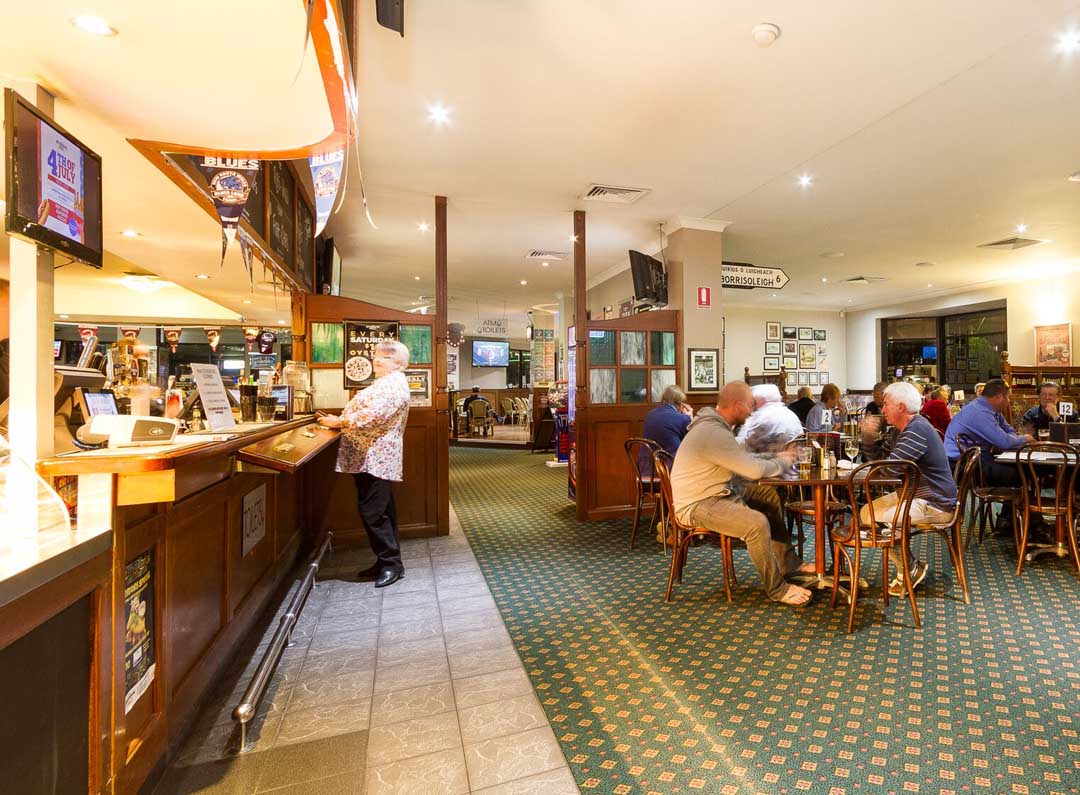 Following an extensive process of approvals, Gallagher Hotels has secured the rare 39-year leasehold from Mooney's MHV for $6 million.
The Meadowbrook has previously donned Irish theming, but representing his introduction to the Sunshine State, the Irish pub king is in no hurry to decide what to do.
"We're excited – our first one – not necessarily saying there will be any more," he says.
"We haven't made up our mind what we're going to do with the bar side of it yet, but we're looking to take control of it, and eventually we'll spend a bit of money on the place and relaunch it."
Around 900 kilometres north of home base, Gallagher reports he is happy to be retaining "a really good management team" fronted by a long-serving local as licensee, and is already growing fond of the precinct.
"It's a good pub area, and good traditional pub customer. The ones I've met have been so friendly and welcoming. It just reminds me of a big country town – I love it."
Prominently located in Meadowbrook's commercial centre, central to infrastructure including Logan Hospital, the Logan campus of Griffith University and shopping centres, with residential population growth well above State average, the asset represented the kind of opportunity on the minds of key operators.
"This is a prime example of a high-profile Sydney publican looking at opportunities north of the border, where capitalisation rates are substantially softer than their counterparts in NSW," suggests Paul Fraser.