Gallagher Hotel Group has welcomed another Sydney north shore pub into the fold, picking up title to Chatswood's Chelsea Hotel from Solotel for circa $20 million.
The Chelsea is a modest local pub on the western side of Chatswood station, away from Chatswood Chase Shopping Centre, but also any immediate competition.
The two-level Chelsea occupies a 765sqm site, incorporating two bars, bistro, an extensive street-front beer garden and gaming room with 25 EGMs. It also counts a strata coffee shop, currently unoccupied, and seven private car spaces.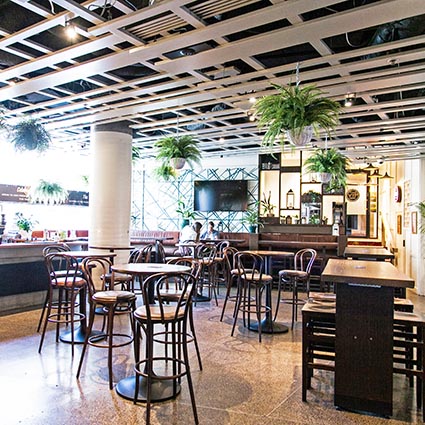 After exchanging toward the end of 2017, extended settlement saw Gallagher take the keys on Tuesday, immediately before the frenzy of Anzac Day and massive events at the Group's Terrigal and Hunters Hill Hotels.
"It's a really nice little pub, and Bruce has certainly left it in a good state," offers Gallagher. "I thought it would be good to sink our teeth into another lower north shore pub."
Gallagher notes the Chelsea fits brilliantly with their existing stable in the region, already counting Ryde, Hunters Hill, and head office the Union Hotel at North Sydney.
The Group maintains a balance and spread of freeholds, leases and styles, sustaining a chorus of Irish-themed PJ Gallaghers instalments, as well as other food-oriented or gaming-oriented venues.
Currently ranked #302 on the L&G list of NSW gaming venues, an additional five EGMs have been secured for the Chelsea. But beyond some ideas not yet discussed with the other half of the Gallagher partnership, Patrick says they will take their time and settle in first.
"We've got our own ideas we'll add eventually, but for the moment we just want to take control of it and try to get to know the local people.
"If we do anything, it will take six months before we get underway. For the moment, I just want to get a handle on it."
The off-market transaction was marketed by JLL Hotels' national director John Musca, who suggests the fresh ownership will bode well for the pub's future success.
"Chatswood, alongside Hurstville and Fairfield, is one of only three locations in Sydney with such unique high-density demographic CBD profiles, and is the fastest growing precinct of all of them, so it was always going to be a sought-after trading location.
"A short passage of time under some redirection and repositioning will see this business emerge as a Top 100 performer."