Twenty-one years ago Broken Hill came into the spotlight as a film about three drag queens put it on the LGBTI map.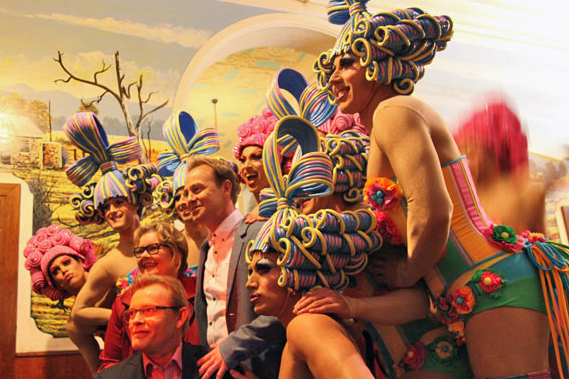 Priscilla, Queens of the Desert, is about two drag queens and a transsexual that convert an old bus into their transport to a stage show in Alice Springs. En route, they pass through outback NSW and the iconic mining town.
One of the stars of the movie, Broken Hill's The Palace Hotel, took the opportunity to celebrate the film's 'coming of age' with the inaugural Broken Heel festival for drag.
The festival, which took place 12-13 September, proved to be a magnet for tourists and cross-dressers from around the county and beyond, and saw a flood of visitors arrive to watch the performances and strut around town in drag.
PubTIC spoke with The Palace co-owner, managing director and festival organiser, Esther La Rovere, about the success of the event and influx of fancy dress.
"It went great! Very well received," she replied.
"I actually think it was on a lot of people's bucket list, and this was a good time to tick the box. We've had a lot of emails from people from overseas who are coming to Australia and wanted to get out here."
Although the launch event has ended and life in Broken Hill mostly returned to normal, La Rovere says it could be the start of a tradition.
"We're considering it as an annual event," she continued. "It's got legs."
A boon for the country town's economy, mayor Wincen Cuy was quoted as supporting the idea of an annual, perhaps timed to coincide with the Sydney Gay & Lesbian Mardi Gras in March.
"I had nine American travel agents out here earlier this year. They absolutely fell in love with the idea, they believe that they could get groups out here," said Cr Cuy.
Traditionally known as a tough mining town, police report no significant issues throughout the celebration.
The Palace Hotel is in fact the only pub in Australian with a licence to host two-up any day of the year. This came about through a special grant to the town on heritage and cultural grounds.
The Hotel hosts a tournament usually once a week on Friday nights.