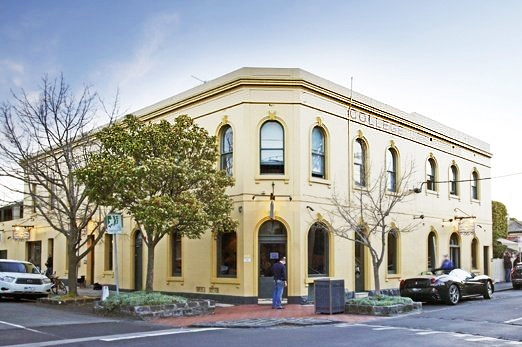 The booming Dixon Hospitality Group (DHG) has exploded, encompassing 17 Melbourne pubs and staff in one of Victoria's biggest ever transactions.
Michael Dixon, founder of the successful Port Phillip Charters, entered the pub game just last year with his purchase of the Wayside Inn. Since that time he has strategically grown the operation through key purchases such as suburban Albert Park giant the Vincent Hotel.
Sitting at six operations, Dixon has ramped up the growth and instantly become one of Victoria's largest leasehold portfolio operators, buying all 17 pubs and head office operations of Open Door Pub Co (ODPC).
Speaking to PubTIC, Dixon describes the acquisition as more of a "marriage of the two" groups, which both focus on a foodservice-driven model.
"It's very exciting. It's a great path we're on, and we couldn't be happier.
"Nearly all senior management will be staying on. We're not treating it as a takeover."
Recognising that not all operators are "flying" and presented with opportunities that fit the Group's model, he says that once they got their foundations in place the expansion process has been relatively smooth.
Dixon spoke of the decision to specialise in what he believes to be the fundamentally more stable option of food-oriented venues. DHG actively employs apprentice chefs to create a pipeline for its foodservice operations, which are constantly faced with the ongoing shortage of kitchen professionals.
"Good chefs are very much in shortage," Dixon continued. "We have relied on our executive chef Josh [Rudd] in this department.
"You just don't get too many opportunities to correct a mistake. If patrons have the experience of new owners buying a place, they go there for their first feed and it's horrible – they're not going to come back.
"It really comes down to what you do in the lead-up to settlement. You have to try to get it right from the very beginning."
The Open Door Pub Co began life with Michael Thiele's purchase of 41 venues from Lion, including 17 sub-leases. Many of these were sold off or rebranded, more were acquired and in recent times the book of Victorian operations has seen stable, continued success.
After more than three decades in the industry, Thiele told PubTIC the end brings mixed feelings.
"It's been a fantastic journey … I've loved every minute," he relayed.
"The sale is really a 50/50 kind of feeling – great, but I still feel a sense of loss.
"You remember the grazed knees and the sunny days."
Seeing out his role as CEO until settlement, Thiele says he is ready for a bit of a break before deciding where to head next.
"I won't rush into anything. At this stage I've got no plans. I'm 53 years old – a rest would be good, and get to spend a bit more time with family."
The massive deal was managed by Cropley Commercial's John Bahen, who has a history with ODPC and confirmed the purchase is the largest food and beverage leasehold transaction to occur in Victoria.
"I was delighted to act for my long term client Michael Thiele of Open Door Pub Co.
"Dixon Hospitality are proving to be a major player in this sector and Cropley Commercial are pleased to be a part of their continued growth."