The authentically Emerald-Isle Irish Village Hotel in Queensland's rich Bowen Basin has come to market, offering owner-operator upside in a strong primary industry precinct.
Emerald is the inland hub servicing the Queensland Central Highlands region, just south of the Tropic of Capricorn, around 270 kilometres west of Rockhampton. It is central to the largest reserves of coking and thermal coal in Australia and a range of agricultural and pastoral industries. The 2016 census shows population of approximately 28,000.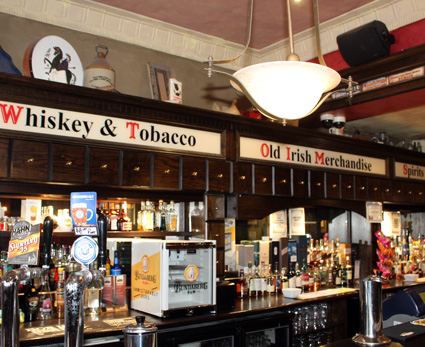 The Irish Village dons a recent very Irish fit-out, imported courtesy of Irish Pubco, with further refurbishment in 2017.
It offers a diverse business on a 2023sqm site with dual street frontage, incorporating 18 accommodation rooms and large carpark, plus two detached bottleshops.
Queensland businessman Neale Parry bought the pub early 2017 from long-term owners, who had similarly operated it under management.
Looking to focus more on his other interests, Parry has listed the asset with Power Jeffrey's Peter Power and Andy Nason, who note "plenty of upsides" for an owner-operator in the 'mum & dad' operation.
"They've all bought it, put management in there and walked away," says Power. "That doesn't work too well in pubs like this."
The Irish Village does not count any gaming machines, but could stand to benefit from their addition in the blue-collar town, with regional authorities readily able to be acquired in Queensland.
"It offers a buyer the opportunity to purchase a substantial freehold hotel with an established trading history, and scope for positive improvement with the introduction of gaming and provision of hands-on committed management expertise."
The Irish Village Hotel freehold going concern is being sold via Expressions of Interest, closing Tuesday 26 March.