The Bay Hotel Mordialloc has closed, with the landlord changing the locks and staff and creditors reportedly owed thousands.
Mid-2018 publican Andre Chaaya listed the freehold of his south Melbourne pub, hoping to unlock some capital and invest further in the business itself.
He had acquired the operation in 2013, before going on to buy the freehold title in 2016. He also owns the leasehold business of Port Melbourne's Graham Hotel.
The freehold went on to sell to the Zeng family trust, with Five Star Pub P/L as a tenant, of which Chaaya was a director.
In January this year Chaaya ceased being a director of the company, but remained involved with operations. He reputedly confided in staff that the business was under financial stress.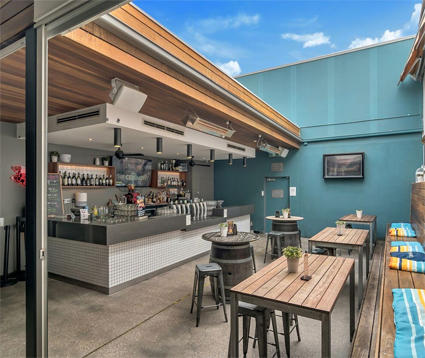 Many staff are said to have worked for the next two months, receiving inadequate or sometimes no pay. Hospitality industry union United Voice is believed to have been approached by more than two-dozen former employees.
In April trustees for the owners issued notice. Loyal staff decided to honour functions already booked, but not open the venue for regular service.
In early May, the landlord took control of the venue and a termination of lease notice was affixed to the door. Five Star Pub was issued with notice on the same day by the Australian Tax Office to wind up the company.
The Age reports staff saying they have received no communication since the venue closed its doors.