The Short family's Seabreeze Beach Hotel will soon be again the centre of historic South West Rocks' celebration of its wartime significance, with the fourth annual German Fest.
During World War I German prisoners of war of wealth and social standing were 'guests' of an intern camp within the Trial Bay gaol, on a peninsula of South West Rocks. Occupants consisted of consular and military officers, physicians, businessmen and other professionals. They were free to swim, fish and use the beach, leave camp to fetch firewood and water, and even play tennis.
Warning of a German mission to rescue the detainees led to them being moved to Holsworthy camp near Sydney, and the Trial Bay camp closed in 1918. In 1991 it was put on the National Estate register, after a local effort to restore the site.
For eleven days – Thursday 25 August to Sunday 4 September – the Seabreeze Beach Hotel will transform into a "Bavarian Heaven" courtesy of themed food, drink and entertainment.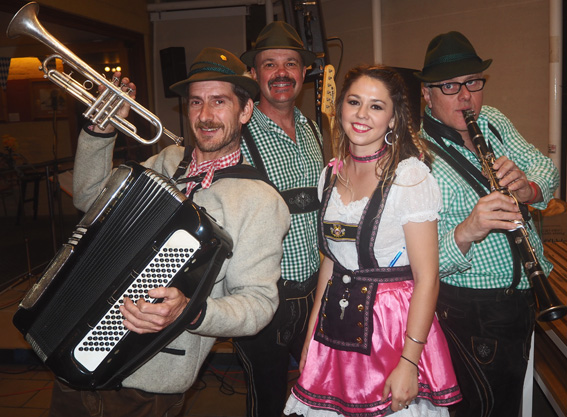 The dedicated menu features the likes of roast pork knuckle, braised red cabbage sides and apple strudel desserts. Live Bavarian entertainment will run through both weekends, slated to get people "yodelling and slapping their thighs".
As well as German-style and origin beers, there will be an exclusive wheat beer on tap from local craft operation Bucket Brewery.
The marathon German Fest is held in partnership with Trial Bay Gaol Arakoon's Sculptures in the Gaol, boasting a glimpse into Australian history and art. Manager of the hotel, Troy de Luca, told PubTIC the history bred the increasingly popular specialised feast.
"German Fest embraces the German history of South West Rocks, and the event's popularity comes from its unique nature.
"The renowned historic Trial Bay gaol was used as an internment camp during the first world war and this is something that is engrained in the history of the town."
Operated by W.Short Hotel Group, the Seabreeze Beach Hotel is located half-way between Sydney and Brisbane, overlooking South West Rocks' Horseshoe Bay. It is offering weekend package rates on accommodation to further drive visitation to the picturesque region and very German festival.