In an era dominated by corporate consolidation, long-time owners Mal Russell and family have divested their big Richmond landmark to in-limbo industry stalwarts Peter and Karen Wynne, for a hot market price.
Built 1848, the Royal Hotel occupies a generous 1,760sqm site in Richmond's main commercial and retail precinct, beside the train station. The pub enjoys balanced trade, underpinned by a 3am licence and 29 gaming machines.
It has its own sizable carpark at the rear, and adjoins another large council car park servicing a Dan Murphy's and Coles Shopping Centre.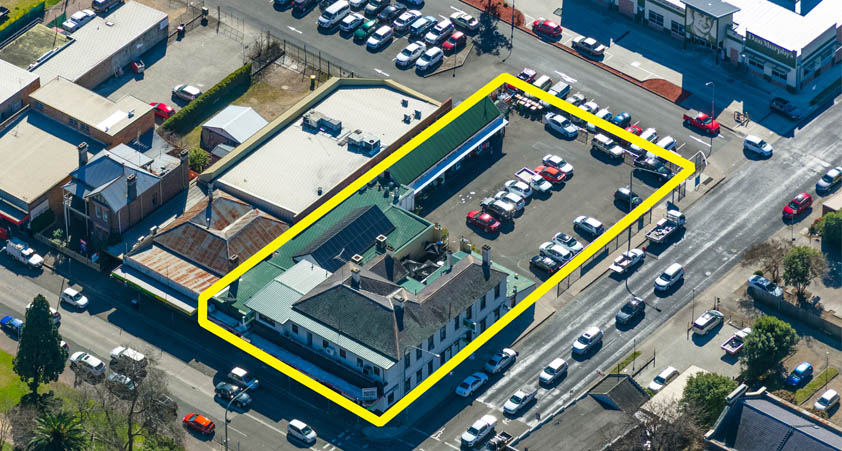 Russell moved from a long tenure in the Campbelltown City Hotel to alluvial Richmond, in the City of Hawkesbury, around sixty kilometres out of the Sydney CBD.
Now looking to retire from a long and rewarding career in pubs, he engaged HTL Property's Dan Dragicevich and Sam Handy to conduct an off-market sale campaign, resulting in a transaction for $18 million.
On the path to his leisure years, he welcomes the Wynnes into his growing north-west Sydney precinct.
"As I always say, all roads lead to Richmond," quips Russell.
"Our family's tenure in Richmond has unfortunately come to an end, but it has been a thoroughly enjoyable journey.
"We thank the local community and also congratulate Peter and Karen on a fantastic purchase."
On any given day the Wynnes were likely to be seen behind the wheel of their CBD pub, Martin Place Bar, until it was compulsorily acquired to make way for a new Metro station, as part of Sydney's long-awaited light rail lines.
Peter Wynne has spent many years in Sydney pubs, previously involved with larger groups such as the former Icon Hospitality.
Since their reluctant removal, the Wynnes have been actively pursuing capital redeployment opportunities and are said to have "moved deliberately" on the opportunity.
"Following our departure from the Martin Place Bar, myself and my wife Karen have conducted due diligence on numerous properties," explains Peter.
"However, we weren't prepared to transact until such time as we had found the appropriate re-entry point, through which to reapply the skills we have collectively garnered over decades in the hospitality industry.
"In the Royal Hotel at Richmond, we have found such a property."
The atypical family to family sale in this class of asset did not buck the trend of yield contraction, the Royal demonstrating all the key fundamentals of a high-performing metro Sydney operation.
"The Russell family have established the Royal as a true focal point of the Richmond community in their 10 years of ownership," offers HTL director Dan Dragicevich.
"This traditional owner-operator style is something they share with the incoming purchaser who, given their undisputed pedigree across both food and beverage disciplines, will no doubt build upon the fantastic legacy they are inheriting."
HTL's annual market report and "market barometers" cited, plus a flurry of new financial year sales, suggest further tightening of freehold yields in FY20 – particularly in strong regional and eastern coastal properties.