Despite archival links to England and the United Kingdom, the pub world in the mother land varies somewhat from Australia, if not the rest of the world – as seen in naked singalongs and a Fosters-themed sarcophagus.
Alastair Choat has been waging a campaign to retain operation of the Coach & Horses in Soho, which he has operated with his daughter Hollie since 2006.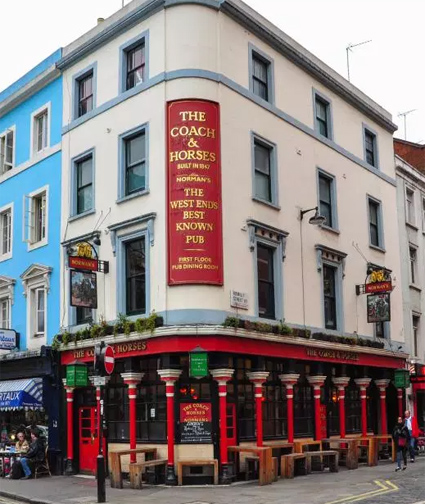 Established 1847, the pub is famous for having not changed for decades, counting regulars that worked in the area in the 60s, but landlords Fullers Brewery want to resume control and modernise it into a more up-market offering.
In the pursuit of his agenda, supported by locals and a petition with 15,000 signatures, Choat recently secured permissions to operate as London's first 'nudist' pub (attendance by appointment).
"We were the first vegetarian pub in London and now we're the first pub with a nudist licence," he said.
This evolved to the creation of the old boozer's Beauty and the Beasts calendar, featuring regulars drinking and singing, in the buff. All proceeds went to homeless charity St Mungo's.
But having seemingly failed in their bid to keep matters in Choat's hands, in one last "F*** you" to Fullers, this week saw the ticket-only Monday night nude singalong, with Luke Meredith – who has been playing the Coach for more than a decade – tickling the ivories.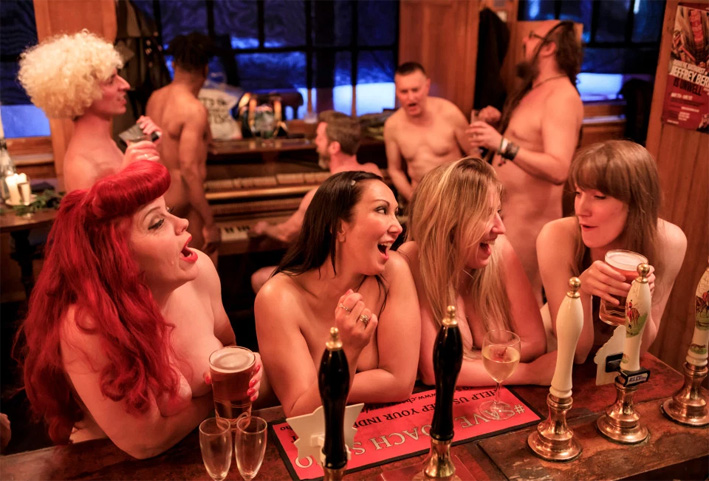 ***
52-year-old builder Perry Cardy was tragically killed in an assault outside his local pub, The Bittern, in Southampton, in April.
The Southampton father of three was reportedly at the pub every Friday and Saturday evening, where he was known to always drink a Fosters topped with lemonade, known as a 'Fosters top'.
He sustained a serious head injury in the assault, and died in hospital the following day.
His alleged attacker is due to face court later this month.
Last week Perry was laid to rest in a casket especially made by his family to resemble his favourite drink. Someone even placed a can of lemonade on it, in tribute to his tipple.
His sister Mandy Hunter told The Mirror they wanted the affair to be upbeat and happy, and she believes her brother would have thought the Fosters coffin was "really funny".
"It was my idea to have the Fosters can printed on the coffin, because it was Perry's favourite and he loved being around friends and family at the pub."