Justin Hemmes is leading the charge to free the capital from the shackles of subjugation, declaring steps to reinvigorate Sydney's world-class destination status.
The CBD and Kings Cross precincts that were once alive at night with throngs of patrons have steadily faded under the cloud of Sydney's restrictive regulations, quashing late-night trade and hamstringing hospitality venues.
A fresh, post-State election environment brings new opportunity for business certainty, and the hospitality king believes the time is right, now.
"Sydney has evolved since the lock-outs were introduced; we have matured enormously over the past five years and our experiences have diversified. Regulations need to reflect this," Hemmes told PubTIC.
Central to the broader strategy is his plan for 'ivy 2.0' – an ambitious vision to ultimately redevelop the site, based on a concept he describes as "centred around how we eat, drink, socialise, communicate and work together in this city".
The redevelopment has begun a lengthy planning phase, sustained by a thriving ivy of today, Merivale aiming to build a neighbourhood of around-the-clock hospitality, flowing from group properties on George Street through the chic, historic walkways of Palings Lane and Ash Street.
Several sites will be transformed from retail into hospitality concepts, taking the total number of ivy laneway offerings to twelve.
This begins with the July launch of Little Felix – a sister bar to the hatted French bistro on Ash Street, seating 60-pax. It will be followed by a middle eastern concept opposite Wynyard Station, offering takeaway at the front and a bar-diner serving drinks and shared plates at the rear. A Mexican eatery and bar is also in the works for George Street.
And launching in the next year, will be an Italian eatery and bar in Palings Lane inspired by the Royal Hotel Bondi's Totti's restaurant, serving up the popular wood-fired bread and antipasto.
The vision is to reinvigorate the George Street strip, coinciding with the opening of its much-lauded and highly anticipated multi-million-dollar pedestrianisation, in step with the City of Sydney's push for a 24-hour CBD.
The plan is for ivy's portfolio of laneway concepts to help drive CBD activity after 6pm, "encouraging a diverse night-time economy that echoes the 24-hour sophistication and fun of the best places around the world," says Hemmes.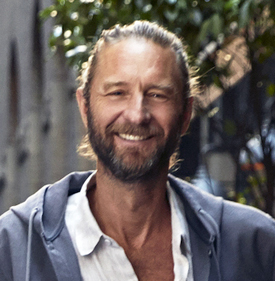 "Hospitality venues must be at the heart of this activation, enabling people to stay, shop and socialise in the area, which in turn will attract talent from all around the world who want to contribute to our economy. Our night-time CBD streets need to be brimming with light and life. 
"For the good of our city, we must embrace this opportunity for positive change. We have a chance to create a vibrant future – to re-build our city to the world class destination we once were, and can be again. 
"A city with a safe, fun and diverse culture that reflects the 24-hour energy of Tokyo, London and New York."
Merivale's announcement coincides with the Berejiklian government's naming of the Joint Select Committee tasked to "inquire and report into Sydney's night-time economy".
The JSC's mandate is to 'maintain and enhance community safety … and health outcomes', ensure existing regulatory arrangements (including the lockout laws) "remain appropriately balanced", and lastly, to consider effects on Sydney's night-time economy.
"In recent years, the Government has introduced laws which have led to a reduction in non-domestic violent assaults in the Sydney CBD and Kings Cross," says committee chair Natalie Ward.  
"However, people have also argued that this legislation has had an adverse effect on certain businesses and the availability of entertainment."
Estimates suggest in the vicinity of two-hundred venues have closed in the CBD and Kings Cross since the introduction of the 'lockout laws'. A Deloitte Access Economics report on Sydney's night-time economy proposed it is economically underperforming by around 37 per cent, equating to $16bn annually.
As a city with multiple entries in lists such as Top Things to do in Australia, stakeholders are eager to see Sydney's nightlife and economy recover its mojo.
The committee is currently taking submissions, closing 2 July, and due to report to Parliament by 30 September.  
Any party interested in making a submission should promptly contact the committee's representatives HERE.