The expanding Pentagon Group has fronted up over $30 million for EBC Leisure's portfolio of three pubs in the blossoming apple isle.
Unlisted pub vehicle EBC began moves last year to divest its pub interests, after more than a decade of successful operation. This began with sale of the Ophir Tavern, leaving a collection of big-trading hotels in Tasmania – the Foreshore in Hobart, Olde Tudor in Launceston, and Bayside Inn in St Helens.
The trio collectively reside on 4.58-Ha, boasting a total of 132 accommodation rooms and 90 gaming machines.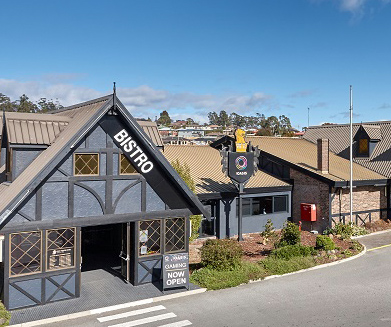 Annual revenue across the group has been circa $17 million, with EBITDA close to $3.7 million.
EBC has been diligent in maintenance and capex, all pubs seeing major refurbishment, but considered the sale in the pursuit of an ideal balance between realising potential in the assets and leaving something on the table for a potential buyer. 
"The market is strong, the State's doing well, and with interest rates at historically low levels and the sector doing very well, we think there's enormous upside for an incoming buyer," explained EBC director Colin McGillivray.
Tasmania's population growth is above the national average and government is planning toward a 25 per cent increase, as the State delivers two-dozen consecutive growth quarters. Hobart and Launceston airports have both experienced major upgrades to cater to demand from high increases in domestic and international visitors.
Melbourne-based property development and investment firm Pentagon Group has held the Quest Hotel in Launceston since 2012.
The Group cites plans to grow its portfolio to $100 million in the next two to three years.
Eyeing Tasmania's growth, particularly in tourism, as an "opportunity that is just going to grow", Pentagon saw the value in scale of taking the EBC collection. It holds plans to further upgrade all the sites, and has already moved to rebrand all the accommodation under the Comfort Inn banner.
"The scalability of these assets drove significant interest from mainland hotel groups who valued the stable earnings platform in a key Australian growth market," offers JLL Hotels' John Musca, who marketed the portfolio with colleague Peter Harper.  
Tasmania's poker machine gaming is expected to soon move away from the monopolistic three-party ownership structure that has long dominated the industry. The local market holds fewer than half the number of machines by population as New South Wales.
In a hospitality market expected to continue a strong growth trajectory, bolstered by significant infrastructure projects, Musca believes the upcoming changes will be a "windfall" for hoteliers.
"The Tasmanian Liberal government has proposed new gaming legislation, which is expected in the next 12 months, and believed to likely mirror the highly lucrative Victorian model."
The EBC portfolio sale represents ROI for Pentagon around 11 per cent, on current earnings.