After more than 30 years on the job, Newcastle pub stalwarts the Kearney family have determined to depart their Beauford Hotel, in Mayfield.
The two-storey red brick pub was built on a 1,473sqm block around 1924, dominating the corner of the Pacific Highway and Fawcett Street, around seven kilometres north-west of Newcastle CBD and 160 from Sydney.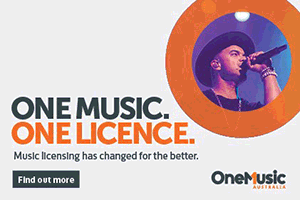 It offers guests a public bar, gaming room with 13 gaming entitlements, 15 pub-style accommodation rooms, a drive through bottle shop and approximately 22 off-street car spaces.
Its site is also adjacent to the proposed $17m Coles-anchored Mayfield East Village shopping centre development.
The Beauford is one of the few remaining suburban hotels in Newcastle not owned by a large hotel group, and its proud owners don't make the decision lightly.
"It isn't without a touch of regret that we sell the pub," offers Sean Kearney.
"Mum and I are both getting older and we think it's time to give someone else a go at being the custodian of this great pub that has been so good to our family."
The Kearneys have engaged HTL Property's Blake Edwards and Dan Dragicevich to take it to the market, who note the recent lack of opportunities in the region.
Late 2018 brought a flurry of significant transactions, such as Riversdale's ($6m) purchase of the Lampton Park in August, Stephen Hunt's ($6.5m) sale of the Rutherford to an O'Hara-Malloy partnership in September, Iris' ($11.4m) purchase of the Shaft Tavern in November, and finalisation earlier this year of Irvin Group's Belmont to Don Hodge($8.5m).
The Beauford's attributes and potential will likely see sale price around $6 million.
"As far as we are aware, there has been no other Newcastle hotel that has been formally put to the market in 2019," advises Edwards. 
The Beauford Hotel is being sold through an on-market Expressions of Interest campaign, concluding Thursday, 4 July.