The Bourbon is sustaining its reputation as one of Sydney's hubs for music, launching a regular all-day dance party on its new rooftop bar.
Toward the end of 2017, uber-after hours nightclub Afters opened in Darlinghurst's Club 77, offering a post-lockouts alternative by opening at 5am Sunday mornings, going through until midday.
Afters is now re-launching atop the legendary Bourbon, for a time-shifted party throughout Saturday, going from 10am through to 2am Sunday.
The space boasts a new dancefloor and top-of-the-line sound system, with no noise restrictions.
The launch is set to take place 5 January, featuring local DJs Simon Caldwell, Le Brond, Marlie, Jac Frier, Jeff Barrass and David James, tipped to be working the wheels of steel for longer sets with "so many hours" to cover through the day.
Iris Group purchased The Bourbon back in 2015 and have always maintained their claim to honour its place in the history of Sydney hospitality and keep it as a pub, despite the stifling licensing regulations in the precinct.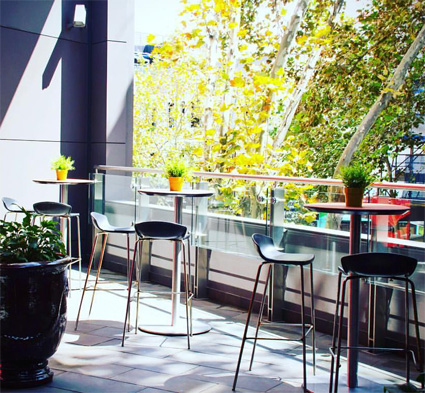 Heralding a new era for the world-famous venue, the adjacent former Swans Club, along with The Bourbon's own rooftop, have been revived and incorporated into the one business.
Iris CEO Sam Arnaout says it's been a "massive" year for the Group, and as the climate shapes up for the lockouts and Sydney's nightlife to be a touch-point of the upcoming NSW State election, there is hope for The Bourbon's continued significance.
"This is hopefully the beginning of good things to come for The Bourbon, and we can bring back a bit more colour to the strip," said Arnaout.
The end of 2017 saw Iris flag development plans for the block incorporating the former Bourbon & Beefsteak, as well as the Empire Hotel and several other structures. 
While the first iteration proved unpopular with interest groups and Iris pulled the plans, the prime block will likely see a new proposal when the time is right, and Arnaout says the Group is well-positioned to lift its hospitality focus while the residential market falters.
"We sit on a fantastic piece of real estate that's not going backwards. In the interim we'll make hay where the sun's shining."