The Camden Hotel and Liquorland Bondi are the latest licensed premises to be closed for serving liquor to minors, under the NSW Government's Minors Sanctions Scheme.
The Independent Liquor & Gaming Authority (ILGA) has ordered the Camden Hotel shut for two days, beginning today (14 January), following adjudication on an incident that took place November 2018.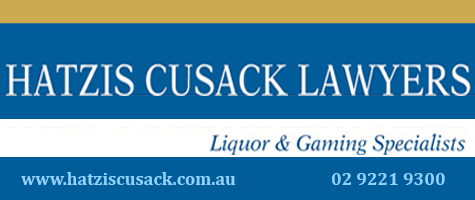 Three teenagers, aged 16 and 17, entered the pub using other people's ID. The ID was checked at the door by security, but they failed to recognise that it did not belong to the young men.
Once inside, they were served up to 20 beers over 4.5 hours and not asked for ID again at any stage. One of the minors also played a gaming machine. 
Upon leaving, the boys became involved in a brawl. Police were called, capsicum spray was required to break up the melee, and the boys were subsequently arrested.
Liquor & Gaming NSW Director of Compliance Operations, Sean Goodchild, pointed to the risks posed to minors granted access to licensed premises and alcohol, and the potential that the teenagers could have been seriously hurt.
"The sale of alcohol to minors greatly increases the risk of alcohol-related harm occurring, due to a minor's inherent vulnerability and lack of both physical and psychological maturity – and in this case it resulted in three minors being involved in the brawl."
As well as the two-day suspension, ILGA has also proposed to impose extra conditions on the Hotel's licence, including the requirement to submit a plan of management, extra responsible service of alcohol (RSA) training for all staff, and specific requirements for keeping CCTV footage.
The pub's closure coincides with the beginning of the 10-day shutdown imposed on Liquorland Bondi Junction, after being caught again serving alcohol to minors, on 17 March 2018.  
On that date Police were conducting an operation at Eastgate shopping centre when they observed a man buying a carton of beer for a group of eight to ten minors.
While these people were being detained for questioning, they observed a 16-year-old boy leave the shopping centre with a six-pack of beer he had just bought from Liquorland, without being asked for identification.
The 19-year-old sales clerk claimed he thought the 16-year-old looked over the age of 25. He was subsequently terminated.
This is the second time the premise has had its liquor licence suspended for selling alcohol to minors, following a 14-day suspension in 2015.
"This case should serve as a reminder to all venues, particularly during the festive season when risks of alcohol-related harm are heightened," says Liquor & Gaming NSW Deputy Secretary Paul Newson.  
"Takeaway alcohol outlets also need to be vigilant for offences whereby minors solicit adults to buy alcohol on their behalf." 
Further information on underage drinking laws can be found here.