The W. Short Hotel Group branched further into festivals on the weekend, holding the inaugural Cider Fest at The Tudor to the delight of the people of Redfern.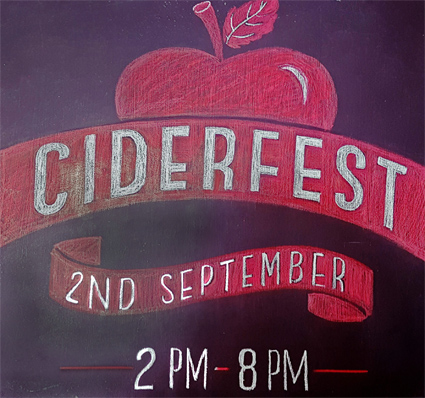 The first ever Cider Fest at The Tudor took place on Saturday (2 September), showcasing Australian and international ciders from the "Adelaide Hills to Spain" and serving up apple-oriented cuisine and entertainment.
The cider line-up counted 30 brews from ten producers, including Sidra Del Verano from Spain, WA's Black Brewing Co, SA's The Hills Cider Company, Tasmania's Willie Smiths and Young Henrys and Batlow Cider Co. from NSW.
In the courtyard, a spit roast offered pork rolls and pork sausage hot dogs to accompany the beverages.
And an apple-bobbing competition gave the 200 attendees the chance to win festival prizes.
Entry to the Cider Fest was free, with Tasting Tokens offering five tastings for $15 or ten for $25.
The W. Short Hotel Group conducts an increasing number of festivals at its pubs, such as the German Fest at the Seabreeze Beach Hotel, and next month's Beer Fest at the Australian Heritage Hotel.
Providing both an opportunity for new or infrequent patrons to come by, as well as increasing association with the quality products the Group endorses and complements, Marty Short says the new festival was a Spring success.
"We are thrilled with the attendance at our first cider festival. Heaps of interest and excitement from locals and cider fans alike.
"The sun came out to play and gave us some perfect cider drinking conditions.
"The industry is certainly booming and it was great for Redfern to play host to the who's-who of our local cider scene.
"We'll be back in 2018."