Rockpool Group is continuing its record-setting run of brand new venues, opening its first outside a capital yesterday with The Bavarian Toowoomba in Grand Central Shopping Centre.
The Toowoomba Bavarian represents Rockpool Group's (RPG) fifth in the Sunshine State, following its recent unveiling of the big Munich Brauhaus in Brisbane and the Bavarian Beerhaus in the Royal Snack Bar – both in May.
The latest addition holds 350-pax, including 50 outside, with views of the mountains.
It is the Group's first endeavour outside of a major city, and largely the result of customer analysis at the Brisbane outlets showing a lot of patrons emanating from the region. Toowoomba is around 90 minutes' drive west of Brisbane, and the new venue has created 45 new jobs for the town of 149,000 residents.
The pub will offer the increasingly familiar Bavarian format, based around a big selection of draught beer, stacked with imported favourites such as Löwenbräu and Stiegl and a range from RPG's own brand, Urban Craft Brewing Co, alongside a selection of local craft breweries.
On the menu are the Bavarian staples of crispy pork knuckle, share platters, German sausages and assorted schnitzels, including the 1kg Schnitzelmeister. There are meal-and-a-beer specials every weeknight and for lunch, and on Sundays children under 12 eat free from the kids' menu.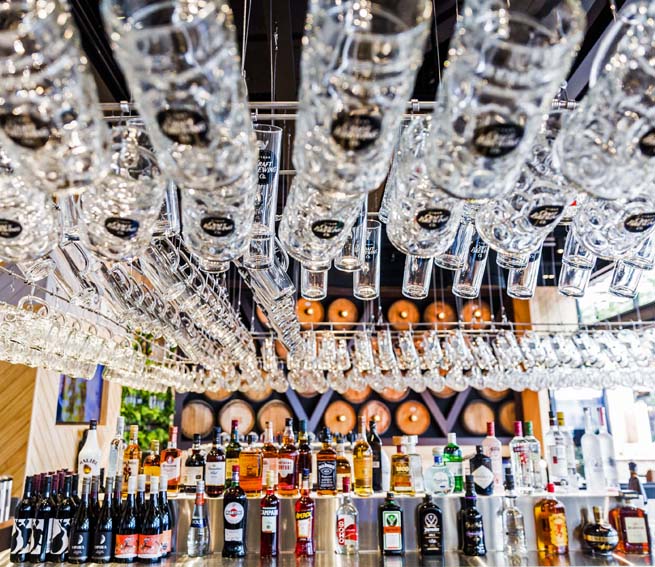 A signature stein chandelier hangs above a long, timber bar, between feature walls of sprawling greenery and rustic beer barrels for warmth of atmosphere, lit by natural light from ceiling-high glass windows. Large-screen TVs bring some modern aesthetic and a schedule of live sports.
RPG has been gearing up for a wide-spread expansion, since American capital company Quadrant acquired the entire (then) Urban Purveyor Group portfolio in late 2015. It utilises big data from its collection of over 60 venues and multiple hospitality brands to make strategic decisions on marketing and potential new operations.
With an eye on major shopping centres around the country, where The Bavarian concept has proven to perform well, RPG CEO Thomas Pash says after the successes in Queensland, Toowoomba was a logical step.
"We believe a menu filled with affordable deals and Bavarian classics, as well as local and international draught beers, will be happily welcomed by Toowoomba locals."
The Bavarian Toowoomba opened its doors Thursday, 14 June, with the traditional free hot dogs to the first 500 patrons.