Redcape has announced its acquisition of the Colosimos' Australian Hotel and Brewery for around $50 million, heralding the group's plans to invest in the "craft and localised beer market".
Marcello Colosimo and family opened the large-format Australian Hotel and Brewery (AHB) in 2010, incorporating a modest commercial brewery under the stewardship of acclaimed brewer Neal Cameron.
The big Rouse Hill pub engineered itself as a stalwart of the sprawling and rapidly growing Hills district, and went on to claim many awards in Australia and abroad for both its regular line-up and seasonal beers, with burgeoning success overseas.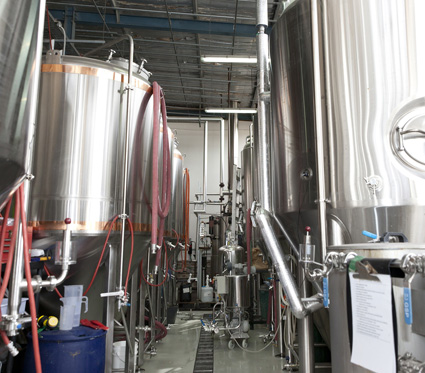 Earlier this year the operation announced expansion plans and a broad solar power program, along with record sales and expanding distribution.
Meanwhile, the Momento Venues portfolio was also expanding, including the all-new site at Macquarie Park. This contributed to a decision to accept an offer from Redcape, with the family retaining a share of the brewery operation and production.
"Mixed emotions for sure from a personal point of view, but as a company Momento has some exciting projects in the pipeline with the opening of the Governor next week and two new venues next year," explains Marcello.
"We are excited to maintain an interest in the Brewery and anticipate the beer to only improve with the resources and depth of Redcape's distribution and skillset. The team we have built up will continue to innovate and produce great product for all our current customers both in the domestic and international markets."
The Moelis-owned Redcape offers that the AHB acquisition is in line with its strategy of pursuing shareholder value through assets representing quality hospitality and entertainment destinations for local communities. The group is building toward a billion-dollar portfolio ahead of a mooted float in 2019.
The asset gives Redcape exposure to north-western Sydney's rapid growth, the population projected to increase 47 per cent to over 250,000 by 2036 (2016 Census).
The Brewery presents an attractive growth channel via access and distribution of award-winning draught across its hotel network, and Redcape offers that it will continue to invest in the boutique beer market. The Group's 30 venues, associated resources and considerable parental firepower could bring the expansion potential the Brewery has been groomed to service.
"The Colosimo family have done an excellent job at building up this hotel and positioning it for long-term growth," offers Redcape CEO Dan Brady.
"We look forward to being part of The Brewery's ongoing success story and providing support to the team there so that they can continue to grow their creatively authentic craft beer brands."
JLL Hotels' director John Musca managed the off-market transaction, incorporating the Hotel and brewery, occupying a 2500sqm trading footprint on a 13,000sqm block, and approved DA for street frontage activation and extensive new outdoor areas.
Musca offers that the AHB transaction was "the largest hotel sale to have occurred since we sold the Hurtsville Ritz in 2005 for $52 million, with this business having inimitable sector appeal and compelling organic catchment growth drivers".