The Colosimo's Australian Brewery at Rouse Hill is growing into the future, rolling out a large-scale solar initiative alongside its expanded capacity and recent news of wider distribution.
The operation is celebrating a record year in 2017, increasing sales volumes and earning a clutch of medals at several awards.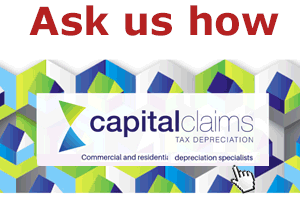 Recent successes have brought about a new national distribution deal with Equity Beverages, and the brewery has expanded production capacity by around a third to cater to future demand. Australian Brewery was an early adopter of the return of beer in cans, and the greater output includes plans for a new canning line.
But espousing further commitment to sustainable practices, the family-owned operation is bringing online 277 high-performance photovoltaic (solar) panels to dramatically reduce its emissions and carbon footprint.
The set-up by Australian-owned company Autonomous Energy will produce nearly 150,000 kWh of power each year, reducing carbon emissions by 112,000 kilograms – approximately that of 25 average Australian households.
The solar panels join the Brewery's existing environmental initiatives, such as an extensive solar hybrid hot water system, waterless urinals, and proactive recycling including cooking oil.
"We are passionate about creating Australian-owned, locally-brewed craft beer – but that also means caring about the impact that our process has on its surrounds," explains CEO Marcello Colosimo.
"Solar energy helps us slash emissions and boost renewable energy, reducing the environmental impact of our business now and into the future".
Located in Rouse Hill, within Sydney's Hills District, the Australian Hotel & Brewery began in 2010, producing craft beers, a fresh-press cider and a regular series of seasonal brews.
Awards include:
2 x GOLD Medals at the Craft Beer Awards
3 x GOLD Medals at the Australian International Beer Awards
4 x GOLD Medals at the Sydney Royal Beer & Cider Show
AHA Overall Hotel of the Year