The march of Merivale continues with another prominent acquisition, the group picking up Halcyon's Hotel Centennial on Oxford Street, Woollahra.
The Centennial is a landmark two-storey pub built in 1888 on a 780sqm block, opposite Centennial Park, making it proximate to race-goers from Randwick, and visitors to Sydney Cricket Ground and Football Stadium.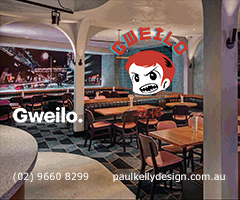 It was bought by the Medich family's Halcyon Hotels vehicle in early 2014 for around $6 million. The group executed a big-dollar refurbishment on the dilapidated local, relaunching it in 2015 to appeal to a more sophisticated eastern suburbs demographic.
At the time, Halcyon was expanding, purchasing both the Centennial and Mosman's Buena Vista in a matter of weeks. It has since divested the Buena to Public House Group (PHG) and interests at both the Woolich Pier Hotel and Woolloomooloo Bay Hotel to the Laundys.
The Centennial, including the former upstairs residence, has now transacted for a price believed to be around $14 million, representing Halcyon and the Medich's departure from hotels amid speculation of increased focus on development projects.
The sale was a swift off-market transaction facilitated by Ray White Asia-Pacific director Andrew Jolliffe, with Merivale set to take the keys in less than three weeks (2 December).
Merivale is still incorporating very recent purchases of PHG's The Collaroy and Riversdale's Vic on the Park, each undergoing a major 'Merivale' re-work, and opted for a long settlement on this month's $30m acquisition of Bondi's Royal Hotel.
Significantly, the acquisitive group says it "will trade immediately" at the Centennial, clearly up to its demanding standards. The Woollahra pub is less than two kilometres of Oxford St away from Merivale's thriving The Paddington, feeding Hemmes' predilection for creating "destination" precincts.
Chefs Ben Greeno and Danielle Alvarez from The Paddington and Fred's Head (respectively) will preside over the historic venue's menu.
The pub king says this latest acquisition continues the Group's "rapid program of expansion into both thriving and untapped areas" across Sydney.
In a nod to the meteoric growth and investment, Jolliffe believes the funding-yield spread still has room to shrink, and those recognising this are making the most of it.
"We've been both liberal and robust in our view over the past 24 months that the spread between cost of funding and yield for A-Grade hospitality assets is well placed to contract further next year.
"The fundamentals are all pointing to this outcome, and the argument supported by astute hotel investors, by virtue of deed, is illustrative of this market response," says Jolliffe.