Wednesday night saw a record-breaking effort by the Hotels Have Hearts Illawarra team, collecting $178,000 for local special-needs schools.
The Illawarra's hotel elite hosted special guests including a contingent from the AHA NSW, as well as kids and staff from Wollongong's Parameadows School and Warilla's Peterborough School, which will share the funds raised.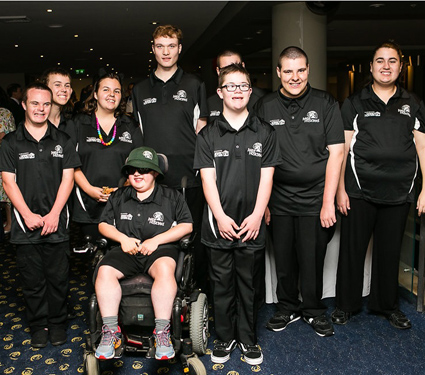 Shellharbour's Ocean Beach Hotel operators, Kylee and Michael Dennis, took time out again to organise the event, simply offering that they were "pleased to help any way" they could.
"It is such a worthwhile cause, and it is great to see hoteliers from across the region banding together to show their support," said Kylee.
"For the last few years in particular, this annual event has really been gaining momentum, and it's great to see the support from our industry partners and the local community – everyone is helping us out."
The total raised this year at the gala event, at Wollongong's Novotel, surpassed last year's superb effort, which raised $160,000 for the schools.
"Led by Michael and Kylee, hoteliers in the Illawarra really are making a difference," offered AHA NSW and National President Scott Leach, who was in attendance.
"What they have achieved over the last few years in particular is extraordinary.
"I would like to congratulate Kylee and Michael and the committee for all their hard work, and the local hotel industry for its support and generosity which was shown again last night."