Continuing its portfolio tuning, Australian Venue Company has announced acquisition of a Melbourne bier, sport and comedy institution – the European Bier Café.
The multi-level venue on Exhibition Street features a bar and function space, Aer rooftop bar, and a basement pizzeria.
The menu offers modern Australian pub classics, tapas and pizzas, matched with an extensive list of wines and cocktails, and a quintessential line-up of 40 local and international biers.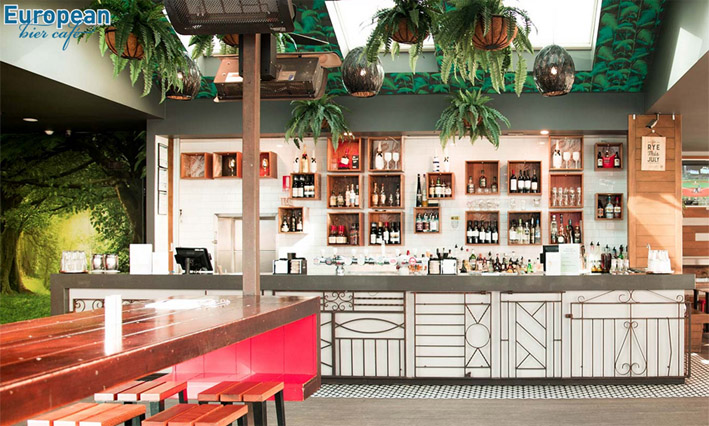 For the better part of two decades it has been in the hands of Australian Hospitality Management (AHM), which now has its eye on diversified growth of its own.
"Having owned and operated such a fantastic venue for 17 years I have mixed feelings about the sale, but the time is right to focus on our rapidly-growing craft beer brand Urban Alley," explains AHM owner Dean Grant.
"We are seeing extraordinary growth in on- and off-premise, and are assessing a number of potential options for more brew pub locations."
The incoming Australian Venue Company (AVC) operates over 150 venues across NSW, Victoria, Queensland, Northern Territory, South Australia and Western Australia.
Last week it announced sales campaigns on two of its mid-sized operations in Melbourne, noting revenues better suited to an owner-operator than corporate model.
The group is positioning itself for a wholescale sale or possible IPO at some stage in the future, executing a strategy to grow its portfolio through the selective acquisition of unique brands, and recognises the synergy with existing assets such as the Imperial Hotel on Bourke St and Duke of Wellington on Flinders.
"European Bier Café is a great business in a superb CBD location," notes AVC CEO Paul Waterson.
"We operate a number like-minded venues in Melbourne and are excited to add another to our sporting and beer portfolio."