AHA National CEO Stephen Ferguson says 'bring it on' to the trade union challenging the Fair Work Commission's review of penalty rates and the hospitality award.
The Fair Work Commission (FWC) announced its findings in February after more than a year's consideration.
In view of Australia's increasing reliance on tourism and competition in hospitality, in 2015 the Productivity Commission previously recommended penalty rates be reviewed "in the context of changing consumer preferences".
The FWC determined that changes will be introduced over the next three years, bringing relatively modest reductions in loading rates for full-time, part-time and casual employees, on Sundays and public holidays.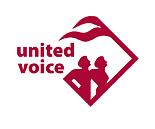 Trade union United Voice has recently lodged an application for a judicial review of the FWC findings, and the AHA has proclaimed it will be proactively defending them.
"The union is embarrassed its arguments before the independent Commission were rejected," says AHA National CEO Stephen Ferguson.
"The Commission found a lower Sunday penalty rate would increase the level and range of services offered in the hospitality sector with a consequent increase in employment.
"It's our view that any technical legal matters raised by the union have already been properly considered and explained by the Fair Work Commission in its decision."