The auction of "trophy asset" the Imperial Hotel smashed price expectations, as Victoria's hot commercial market sees values rise and yields fall.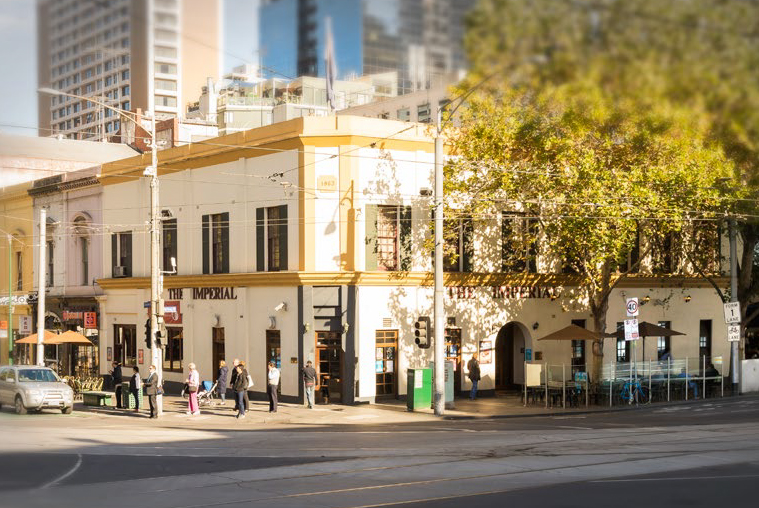 Located across from Parliament House, and a popular haunt for off-duty politicians, the sale of the exquisite 1858 corner pub has drawn a lot of public interest and hammer-time drew well over 200 expectant onlookers.
The freehold sale price of $11.45 million for the vendors, father and son-in-law Alexander and Mark Robertson, represented an extremely tight yield of just 3.6 per cent for the buyer – a local family.
The hotel is tenanted by the respected Open Door Pub Co, operated by Michael Thiele. Thiele was the founder of the successful British chain of Australian-themed 'Walkabout' pubs.
It was marketed through CBRE Hotels and Cropley Commercial, in a high-profile campaign that began in early April.
"Opportunities such as these rarely come to the market," CBRE's Scott Callow told PubTIC.
"The Imperial Hotel freehold investment generated a range of investors, with fierce competition in the end from notable Melbourne-based hotel investors, who recognised the value in the high-profile corner, and well-established lessee."
The Robertsons purchased the hotel back in 2006 for $6.2 million, meaning the sale price represents around a 7.1 per cent average compound appreciation, even though the property does not enjoy the development potential that has seen recent record-breaking prices for other Victorian sites.
"Traditional pub pricing metrics have really gone out the window, given the low cost of debt and heated competition to secure strategic corner assets that present terrific potential to generate strong income now and in the future," Steve Cropley of Cropley Commercial was quoted as saying in the Australian Financial Review.