One of Australia's best-known hoteliers has been awarded 'Champion of Entrepreneurship' in the prestigious Enrst & Young Entrepreneur of the Year Awards.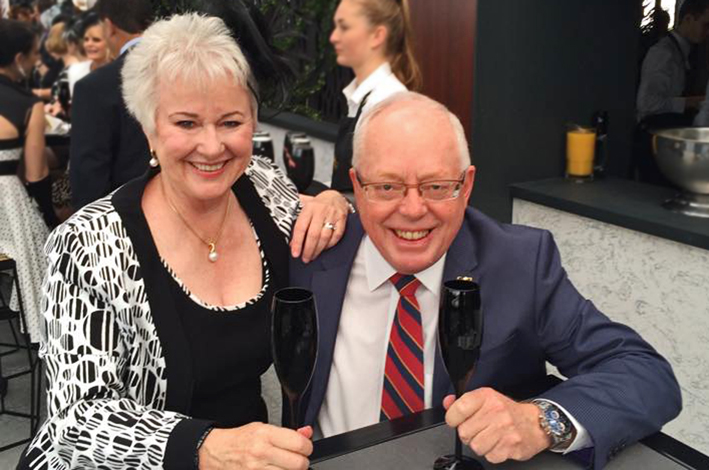 Starting his career as a bank clerk, Peter Hurley began in hospitality 40 years ago in a country town called Wuddina. He has gone on to build an amazing trail of milestones, notably becoming State President of the AHA SA in 1994 – a title he still holds – and doing two stints as National President (1998-2000, 2010-2013).
"It is very flattering," said Peter Hurley. "I'll wear it with pride, because I love the hotel and hospitality industry. It's also an honour for the Australian Hotel Association and the industry to have one of its advocates honoured in this way."
CEO of the AHA SA, Ian Horne, told PubTIC many have benefitted from his achievements.
"Peter's entrepreneurial success is embodied in far more than this award. It has resulted in literally thousands of jobs being created and careers enjoyed over nearly four decades. That employment has been a spring board for others to learn from and emulate Peter's success.
"His efforts have generated many hundreds of millions in taxation, which has been spent by Governments of all persuasions on sustaining communities, while his entrepreneurial endeavours have enabled a multitude of contractors and suppliers the opportunity to also share in the accumulated prosperity that comes from successful enterprise.
"This award is truly an outstanding acknowledgement of a very productive life!"
Married since 1979, a year after they met, Peter and his wife Jenny have built Hurley Hotel Group, with a portfolio of 10 thriving venues, interests in two other hotels, and an assortment of other business interests and commercial property. Peter gives credence to good partners, and acknowledges Jenny's part in in the success.
"I married someone that had a similar aspiration, drive and energy," he said. "It never gets easier, but the harder you work the luckier you get."
"It's been a fantastic journey," added Jenny.
"We've managed to work and live together – and still mostly get on very well!"
Peter Hurley was unanimously voted winner by a board of selectors that included last year's winner, Bob Beaumont. He joins Dr James Muecke, winner of the Social Entrepreneur accolade, and seventeen other nominees from the Central Region in vying for top honours at a ceremony 16 July.
The winners will go on to compete with those of the other four Australian districts, in the national awards ceremony in Sydney in October. The Australian winner will continue to the global program, competing against winners from more than 60 countries in Monte Carlo in June 2016 for the chance to be crowned the EY World Entrepreneur Of The Year™.
EY's EOY competition began in 2001 and is recognised as the world's most prestigious business award for entrepreneurs, "celebrating individuals who are building and leading successful, growing and dynamic businesses".
Other notable achievements by Peter Hurley include:
1979-96 Board – Sip n Save
1992-94 Chairman – Sip n Save
1994-present     Chairman – Hospitality Group Training Inc.
1994-present     Deputy-Chairman – Independent Gaming Corporation
1997-2003            Board – South Australian Tourism Commission
1998-2000            Chairman – National Alcohol Beverage Industry Council
2000-04 Board – Australian Tourism Commission
2000                       Awarded Life Membership of AHA SA Branch
2001                       Awarded Life Membership National AHA
2006-11 Director – Australian Broadcasting Commission
2010-12 Chairman – National Alcohol Beverage Industry Council
2012-present     Director – Drinkwise Australia Ltd
2014-present     Director – Adelaide Oval Stadium Management Authority