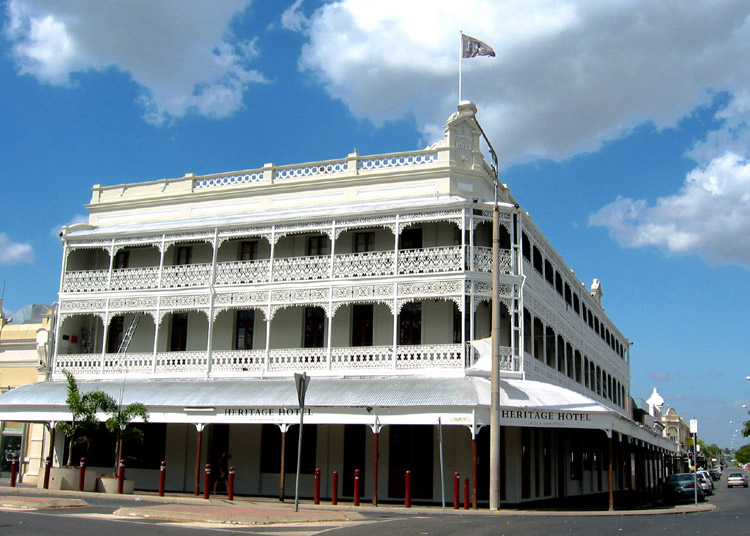 A classic Queensland beauty will sadly go under the hammer next month, following Cyclone Marcia and a shift in the tides of fortune for the owner.
Will Fowles bought Rockhampton's Heritage Hotel in 2005, and survived several swings in the business until the accumulated effect of drought, coal prices and tropical weather proved too much.
"It is with much sadness that we close the doors on the Heritage Hotel today," Fowles said in a statement released in mid-March, following the Hotel's sudden closure.
"Unfortunately, the impact of the drought, the changes to the coal industry and the cyclone have all impacted our business (along with many others)."
Receivers FTI Consulting were appointed to manage the divestment, with the auction set to take place in June.
FTI reports that outstanding wages have been paid, but that staff may not receive all due entitlements. No price expectation has been released on the sale.
The heritage-listed hotel was originally built in 1859 and sported several owners and names until becoming the Commercial Hotel in 1865. This building was demolished in 1897 and the current structure built by two Rockhampton locals.
Following its purchase a decade ago, Fowles undertook significant renovations and modernisation, and renamed it the Heritage Hotel.
Still featuring much of the original iron lace-work and period adornments, it remains one of only a few three-storey pubs in Queensland.