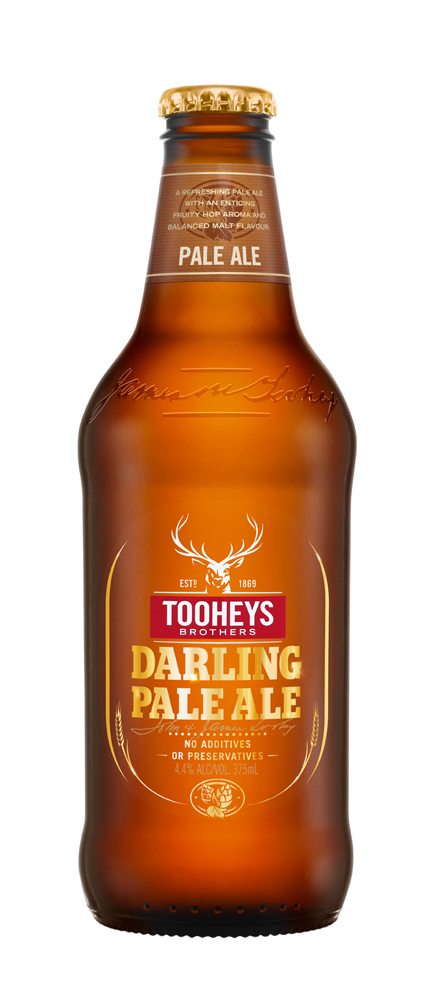 Tooheys has released a pale ale, recognising the booming crafty category and giving a nod to its brewing heritage amid a "refreshed look" for the brand.
In honour of the celebrated Tooheys brothers, John and James, Tooheys Darling Pale Ale was named after the pair's first beer operation – Darling Brewery, in Darling Harbour.
Acknowledging the rise in popularity of the pale ale style, with 18.8 per cent growth by volume last year, Tooheys Brewery director Mark Toomey says the new direction reflects the brand's origins.
"Tooheys' mission is to brew easy drinking beers for every taste. We know that our adult drinkers have an evolving palate, so we are committed to innovation and providing greater choice that suits more occasions, just like the Tooheys brothers did back in the 1870s."
Having operated pubs in Melbourne, the brothers moved to Sydney in the 1860s. In 1872 they purchased Darling Brewery and created their first beer, Tooheys Black Old Ale – which is still available, as Tooheys Old Dark Ale.
Boasting its heritage, Tooheys says it wants to remain relevant for "today's modern beer drinker" but has reassociated its origins, including the introduction of new packaging across the range, carrying the signatures of the two brothers.
Tooheys Darling Pale Ale has been released in draft and packaged options.