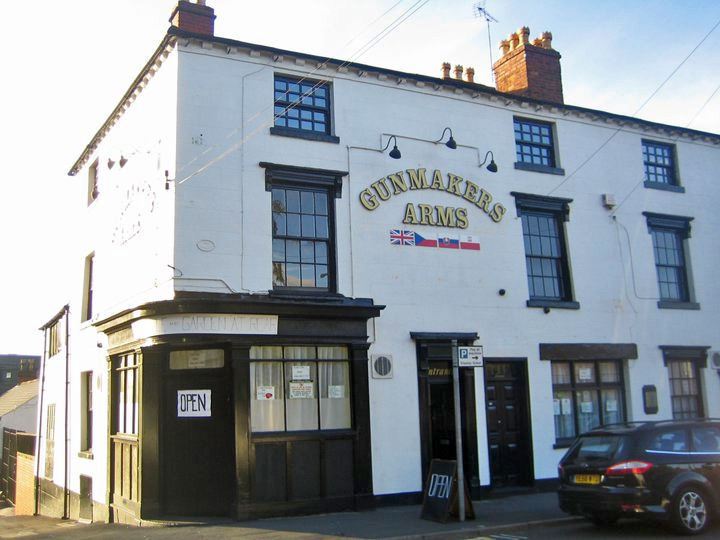 A pub in Birmingham, UK has lost its licence for "monumental failings" contributing to a patron's death on 10 December last year.
A special committee heard evidence that a man had become highly intoxicated after a long session drinking cider and spirits at the Gunmakers Arms, and had passed out and later died on the premises.
The unnamed man, who at one stage reached over the bar and grabbed a bottle of Jack Daniels, downing most of it straight from the bottle, reportedly turned aggressive before passing out.
Rather than evicting or managing the unruly patron, around 11:30pm bar supervisor Radoslav Halabrin propped the unconscious man up in a chair and took numerous photos of him before locking up the pub and going for some take-away.
He returned to find the man had died, but still failed to call police or an ambulance until nearly 2am.
The coroner's report listed 'acute ethanolic intoxication' as contributing to the death, in conjunction with the man's underlying health issues including heart disease.
West Midlands Police expressed serious concern at the hearing around the hotel's operations – both that an ambulance wasn't called "when he initially consumed a large amount of alcohol" but also the nature of the hotel's general management.
"The premise licence holder was completely unaware of the death in his premises until three months afterwards. The lack of communication between the licence holder and DPS causes police deep concerns."
The Council committee said it had no choice but to revoke the hotel's licence in light of the actions, which it described as "not promoting the licensing objectives". Cited in particular was the Designated Premises Supervisor's (DPS) failure to prevent the patron helping himself to spirits, and for not calling emergency services.
In his defence Halabrin said he had taken the pictures to show the man later "how bad he was" and had offered to call a taxi, but the man refused, so he left him inside the pub.
Halabrin expressed deep remorse over the incident with the patron, who he described as "a friend as well as a customer" and never dreamed his life was in danger.
"Had I thought this for a second I would have called an ambulance. I thought the best thing to do was to let him 'sleep it off' and that when he woke up I would put him in a taxi home."
Staggeringly, Trading Standards officers and West Midlands Police had found bottles of moonshine on the premises during an inspection in February. The hotel was issued an 'order to stop the practise', but further bottles were found during the investigation of the recent death.