Real estate mogul ad-man John Singleton has backed his own overtures in Gosford with the big-ticket purchase of family legacy pub the Elanora Hotel.
Large-format 'The Elly' enjoys a big 7,667sqm block on a corner of East Gosford main thoroughfare Victoria Street, becoming part of the community in 1957. Since mid-1968 it has been owned and operated by the Cusick family.
The family recently engaged HTL Property to undertake an off-market campaign to divest the Hotel, attracting significant interest from several major operators and from developers. The property's symmetrical shape and generous footprint offers potential for future development.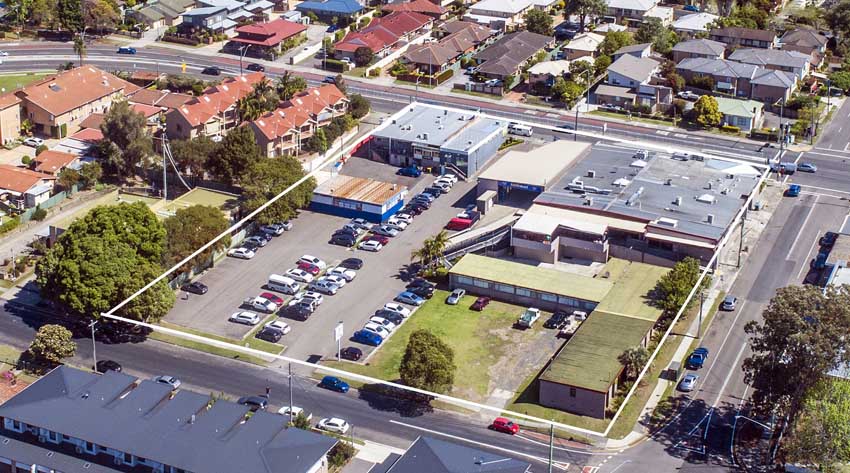 Sources close to the outcome suggest Singleton paid circa $25 million to outbid rivals, securing a deal through his property development company, Bonython.
The media-savvy businessman says he has had his eye on Elly for some time, frequenting it when he is in the area, and jumped at the opportunity when it arose.
Singleton today joined licensee Damien Cusick for a meet-and-greet, speaking of his deal on a "bloody good pub" before a visit to his newly-opened Bon Pavilion, just a few kilometres north, beneath his Bonython Tower development.
Singo met with staff, who are reported to all be eager to stay on when he takes over late June, continuing to serve under Cusick, who has worked there nearly 30 years since finishing school and will continue in his current role.
"Whilst the Hotel has been a huge part of our family's lives for generations, and it was an emotional decision to move on, we are absolutely thrilled with the result and are proud it was sold to 'Singo' and Bonython, who invest so much into the Central Coast area," says Damien Cusick. 
This deal continues a formidable run on Central Coast and Newcastle region assets, seen in February in sale of the Belmont Hotel, and Iris' continued expansion in the area, including the Shaft Tavern in November. 
"The strong result is a vote of confidence in the region, and deserved of such a unique hospitality land holding," suggests HTL Property national director Dan Dragicevich.
"The Central and North Coast of NSW are particularly active and currently deliberate focal points for our company, and the forward-looking pipeline of transactions we have been able to generate as a result has vindicated the decision to allocate human and time-based resources to satisfying our clientele's needs in this area."