The ultimate 'Sea Change' pub has come on the market in Melbourne, offering potential for a landmark holiday destination development.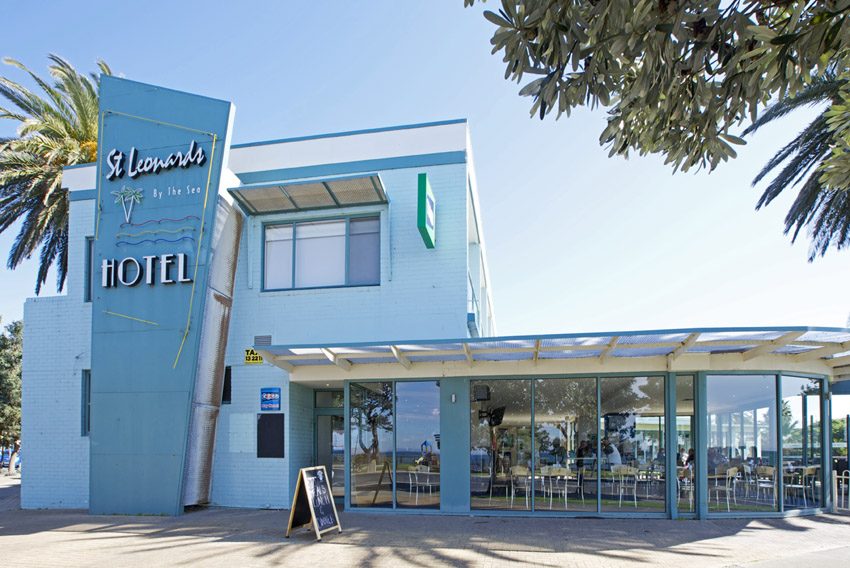 The St Leonards Hotel, overlooking Port Phillip Bay pub south-west of Melbourne, was once the centre of the ABC's late 90s TV series Sea Change, under the name the 'Tropical Star Hotel'.
It's located on a large block of land zoned Commercial 1, and being sold with adjacent land zoned residential. Together they hold the promise of waterfront development that could include hospitality, retail and high-end apartments or accommodation.
"This one is definitely going to attract developer interest, in an area perfectly suited to becoming a holiday destination," Colliers International's Guy Wells told PubTIC.
"The residential land has only a small old house, and would be ideal for a new construction, with magnificent water views."
The Hotel itself boasts 10 accommodation rooms, unobstructed views and multiple trading areas including a TAB, large outdoor beer garden and a separate café. But Victoria's hungry building sector may deem the location better suited to a completely new layout and building(s).
Wells reports the business is trading well, but being sold as a vacant possession.