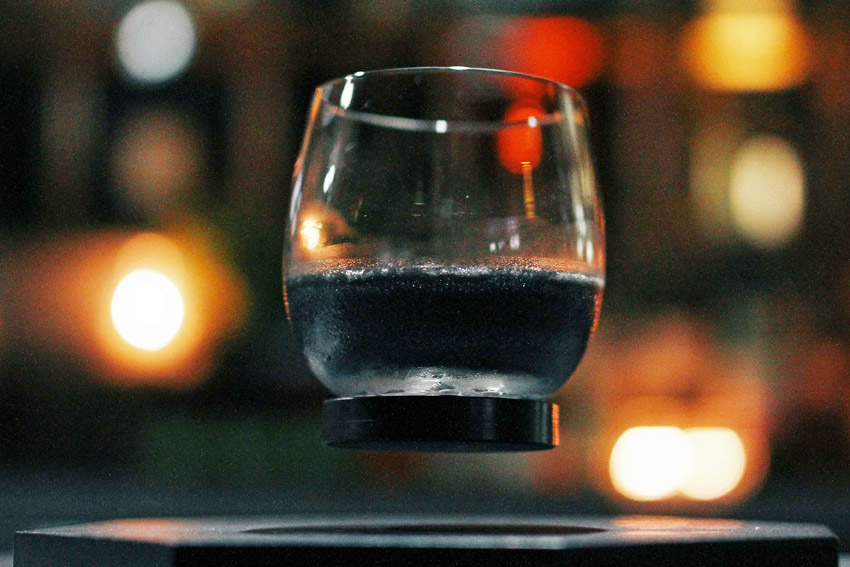 An Australian bartender saw the winners' podium at Diageo's World Class competition, with an event-first levitating cocktail designed "for anyone to make".
Jack Sotti, manager of Melbourne's Boilermaker House, said the decision to enter the global bartender competition came after a commitment to Bar Week, taking place this week.
Speaking to PubTIC at Diageo's 'Day of Earth' head office straight off a plane from Johannesburg, Sotti said the inspiration for the show-stopping levitating drink – named the Stealth Bomber – grew from a variety of inputs.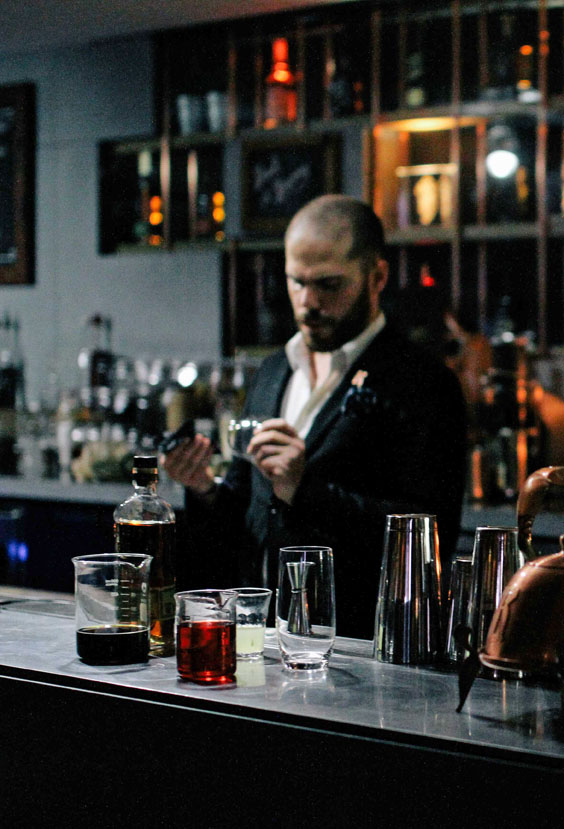 "One of the stages in the competition was the 'Retro, Disco, Future' challenge.
"My judge was Gary Regan, and I was aiming to create something suited to his palate, expanding on the theme I had chosen, which was to base my three drinks on classics named after aviation: The Aviation, The Kamikaze, and The Paper Plane – made famous by Australian bartender Sam Ross.
"I was spending a lot of time before the competition looking for ideas, and I literally think I got the levitating idea from thinking about planes and watching Back To The Future."
Although the drink was served in a custom-made glass with a powerful magnet underneath that holds it away from the electro-magnet in the specially made serving board from Switzerland, Scotti insists it was always intended to be one that any bartender could make.
The 2015 World Class competition saw 54 of the world's best compete in South Africa over four days. After an exhaustive judging process and multiple challenges, Scotti placed third.
This year's title was taken by Japanese former construction worker-turned-bartender Micheto Keneko.
Global Brand Ambassador and judge Spike Marchant described said talent this year "surpassed our already high expectations".
Diageo's Global Director for World Class, Johanna Dalley, praised the role bartenders perform in hospitality.
"Since its inception, World Class has been passionate about giving the best bartenders in the world the global spotlight they so richly deserve.
"These are incredibly talented professionals whose skill is on par with the world's best chefs, but who also deal directly with the public on a nightly basis, have flexibility to create drinks to the exact specification of each and every one of their guests, be part sommelier, part host, part alchemist, part entertainer and part confidant."
The Stealth Bomber
Equal parts:
Bulleit Rye American Whiskey
Fresh lemon juice
Campari
Branca Menta
And a small pinch of salt.
Note: Sotti says charcoal tablets can be used to simulate the black pearlescent appearance.