Morry Schwartz has divested two big properties in Melbourne's East End, collecting $92 million for the Adina Hotel, and the city's oldest pub, the Duke of Wellington, operated by Dixon Group.
Publisher and property developer Morris 'Morry' Schwartz put the landmark properties to market in October, offering 2 Russell St, site of the recently upgraded multi-level Duke of Wellington plus a nine-storey office tower, and 88 Flinders St, a 65-room hotel leased under the Adina brand, plus mixed tenancies, including renowned bar Eau De Vie.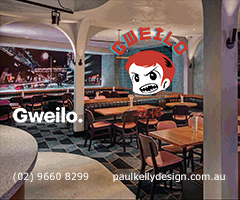 Both sales exceed price expectations, as Victoria continues to lead the country in tightening yields.
The Adina and associated titles sold to a major investor for $53.5m, representing a very sharp 3.45 per cent return.
The Duke and office building sold to a private family for almost $39 million, equating to a 4.03 per cent yield.
"We were absolutely delighted with the final result achieved on both properties," says Schwartz. "There is clearly a window for generational property owners to consider offloading their assets whilst the market is showing some very strong signs."
Additional to its asset value, the 1853-built Duke of Wellington, named after Field Marshall and later Prime Minister Arthur Wellesley, is an icon of the area and heritage-listed.
Both assets transacted following an international Expressions of Interest campaign out of a collaboration between CBRE Hotels' Rob Cross and Scott Callow, and CBRE Melbourne Middle Markets' Josh Rutman and Mark Wizel.
The agents suggest the sales are representative of Melbourne's status in the investment market, and maturation as a truly international city, bringing competition for assets between established and new investors.
"Top quality real estate always unearths new capital that may have been dormant for several years – as evidenced by this sale result," notes Wizel.
"The Asian buyer market in particular continues to defy the odds, with a number of groups coming forward with strong offers to acquire these iconic pieces of Melbourne real estate."