Just a week after unveiling a brand new Queensland pub, the Rockpool Group will open The Bavarian Rouse Hill on Monday, giving away 500 free hotdogs.
Rockpool Group (formerly Urban Purveyor) operate a collection of 60 venues under 16 different brands, including the Munich Brauhaus, now open in Brisbane, and the well-established Bavarian (Bier Café) banner in nine locations across Sydney.
On Monday the Bavarian Rouse Hill will throw open the doors at Town Centre shopping precinct, boasting 350 seats, including outdoor seating for around 30 guests.
The themed pub will offer the usual feast of imported draughts, such as Löwenbräu, Franziskaner, Stiegl and Hofbräu, and a collection of the Group's house brand beers, from Urban Craft Brewing Company.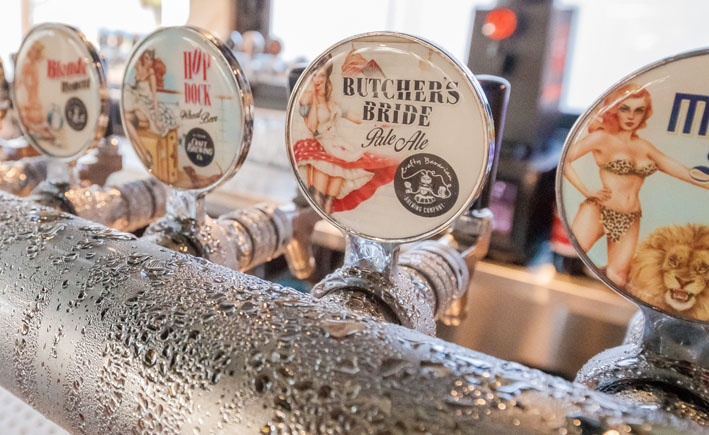 The menu offers hearty meals and bar snacks via both fast-casual and counter service, championed by the famous crispy pork knuckle, as well as crackling pork belly, classic German and gourmet sausages, shared platters, and an assortment of schnitzels.
Embracing the theme, the schnitzel selection goes beyond any regular pub, starting with the "Schnitzelmeister", weighing in at a whopping 1kg, beside the Mexican Schnitty, topped with corn chips, chilli con carne, Jack cheese, guacamole and sour cream, the Australian Schnitty, piled with cheddar cheese, bacon and egg, and the American Schnitty, smothered with bacon, maple and waffle.
The Group places a strong emphasis on value promotions and family fun, exemplified by Sundays, where children eat from the kids' menu for free, and enjoy face painting, entertainment and other kids' activities.
But during the week is similarly pitched to the value proposition, Mondays hosting the legendary All You Can Eat Meat Platter, daring patrons to "beat their personal best", Schnitz Blitz on Tuesdays, Sausage & Beer on Wednesdays, and 2-for-1 cocktails on Thursdays.
There is also a daily lunch special and Happy Hour from 4-7pm, and the anytime "epic sports feast", bringing a 2-litre beer tower, giant pretzels, rack of ribs, a whole Bavarian roast chicken, half a kilogram of chicken wings and sausages, for $140 (for four people).
"We're bringing an unbeatable menu of big meals, deals and flavours to Rouse Hill," says Rockpool Dining Group CEO Thomas Pash.
The new venue continues The Bavarian stylings of motifs and artwork, complemented by rustic elements such as stone feature walls and beer barrel tables to reflect the restaurant's true heritage. And the opening will continue another tradition of welcoming everyone in for a free feed.
"As we're located in the Town Centre shopping precinct we'll hopefully lure some hungry shoppers our way for lunch, before picking up some after-work crews and evening diners," poses Pash.
"The '500 free hotdogs' is a bit of a tradition every time we open The Bavarian at a new location. It taps into the generous Bavarian hospitality that underscores these restaurants. It also creates a buzz in the local area and helps draw a crowd.
"Ultimately, 500 people will have a taste of The Bavarian, some of whom we'd hope to covert to paying customers that day, or down the track."
The Bavarian Rouse Hill will open for trade on the morning of Monday, 14 May.