Industry bodies have "strongly endorsed" new legislation regulating short-stay accommodation providers such as Airbnb, which undermine legitimate operators around the country.
Frequently playing catch-up with rapidly changing technological advancements and resulting business opportunities, jurisdictions around the world have gradually moved to strengthen the regulation of short-stay accommodation (SSA) providers and platforms.
The first Australian state to make significant headway in tackling the issue is Tasmania, which has more rapidly seen the consequences of the unregulated providers, negatively impacting housing affordability and community amenity.
Simultaneously, SSA options – frequently investment properties or holiday homes – detract from licensed accommodation providers, which employ locals, pay taxes and hold the appropriate insurances and safeguards, as per regulations.
Airbnb has sought to mitigate its public image as a 'disruptor' and propagator of the gig economy, by recently undertaking its Country Pub Project. This sees the multi-billion-dollar private company giving away five grants of $50,000 to pubs around the country through a public voting process, bolstering its reputation by appearing to support the kind of small businesses it typically hurts.
The Tasmanian Short Term Letting Act has reportedly been designed with the benefit of this experience, and now in effect, is due to begin being enforced from 4 December this year.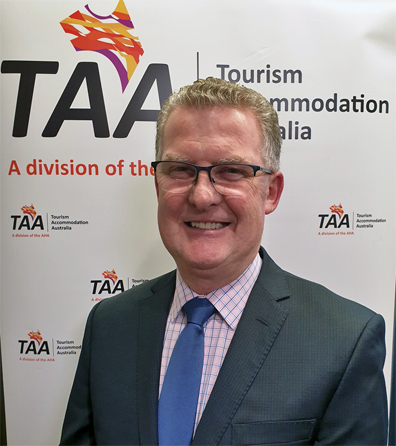 "Hopefully it is a catalyst for the other states to make similar moves in implementing a registration policy," says Tourism Accommodation Australia (TAA) national CEO Michael Johnson.
"It will implement a mandatory registration system, which requires planning approval, and for Airbnb to only market and sell permitted, registered and approved short-stay accommodation."
The national office of the Australian Hotels Association (AHA echoes that the registration aspect is critical, CEO Stephen Ferguson telling PubTIC they are very supportive of what's seen as "a step in the right direction".
The TAA says the new Tasmanian regulatory model is a wake-up call for other states and territories, which will need to recognise that licensed, compliant and job-creating businesses such as hotels cannot compete with unregulated opportunists that are not burdened with the costs of legitimacy. 
Johnson congratulates the Tasmanian Hotels Association on their involvement, and thanks the state government, for hearing industry's concerns and strengthening compliance measures.
"This result shows the strength of the TAA family right across Australia. It shows what we can achieve.
"The State Government has realised hotels, motels and other licensed accommodation businesses in Tasmania support thousands of jobs, however the proliferation of unregulated short-stay accommodation properties has put these employment opportunities at risk."
For more on the industry of pub accommodation, see our July magazine feature: Upstairs, Downstairs.