Former Keystone foundations Ant Prior and Simon Barbato have teamed up to launch Whirly Bird, in the former Oscars Hotel at Pyrmont.
Pitched as a sultry lit and eclectic space with casual elegance, Whirly Bird specialises in "fine poultry and liquor" courtesy of signature dishes and a diverse bar selection.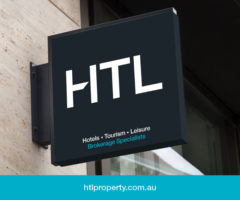 The hotel has been stylishly split into multiple spaces, with the bar, lounge and outdoor areas offsetting spacious dining spaces and an intimate 12-seat private room.
The menu ranges from small plates and snacks to larger dishes, with an emphasis on sharing, such as signature rotisserie spit birds and buttermilk-fried chicken, paired with chilli & honey caramel sauce or the Whirly Bird's own smoky BBQ sauce. There are choices such as 'salt n pepper silken tofu' for the vegetarians.
The bar offers an array of classic and craft beers and 'lively' wine list, all selections available by the glass, complementing an impressive range of spirits and liqueurs, and bespoke cocktails devised by former The Rook bartenders Rollo Anderson and Liam Doherty-Penzer.
Exhibiting other evolutions from Keystone's CBD bar The Rook, such as its unique menu proposition and small-bar feel, Prior says he saw a place for an idea he'd had in mind for a while.
"When this popped up we went and had a look around, and there was definitely some scope we thought to tap into that area," Prior told PubTIC.
"It's an area that's definitely coming along and a lot has changed over the last few years, and we think it will continue to move in a positive direction."
Himself an "inner-westy" living in Balmain, Prior saw the corporate growth and passionate residents of Pyrmont, and felt there was room for more specialty offerings.
"It's an exciting little area to try to get involved in. No shortage of pubs and F&B, doing things very well with a focus on sport and beer, but at the same time I think there's opportunity to continue to put offers in there that diversify what's going on in the area, to tap into the market that's maybe not looking for that."
After last year's unravelling of Keystone, and a "healthy reality check", Prior says he's glad to move on and be spending time out of the limelight. He has teamed up with Barbado, who is now focusing his efforts on their recently acquired business Angelo's at Cabarita, while Prior will spend the bulk of his time at Pyrmont.
"You go back to what's important to you and you focus on that, and off you go again.
"We're both looking to move forward and have a good time of just enjoying being hands-on again, enjoy life and enjoy what we do.
"We have no visions of doing anything too great too soon. Hopefully other opportunities will present, and we'll take each of those on their own merit."
Whirly Bird is now open, Sun – Wed 12pm-12am, Thurs – Sat 12pm – 1am.