The still young Imperial Hospitality Group has unveiled its rebranded Imperial Hotel, formerly known as Shenanigans, bringing a locals' feel to a classic Maitland landmark.
In early 2017 brothers Sean and Clayton Barrett and three close mates took the plunge and bought title of their first pub, Shenanigans At The Imperial, from long-time owner-operators the Thomas family.
Built 1851 as Birmingham House, the original hotel was somewhat closer to the Hunter River, which winds through Maitland, and serviced barges and watercraft using the river. In 1904 it was bought by Tooths & Co, which kept a bar running while it gradually built a new, Federation building closer to the street.
In the 1930s this building was largely stripped and refinished in Art Deco styling, along with many pubs in the region and beyond at the time. It traded largely unchanged for decades until the Thomas' refashioned the frontage again in 1998, converting it into the Irish-themed Shenanigans.
Stating at purchase intentions to literally move in and 'get a feel' for the place, it now sees new life again via IHG. The new interior layout accommodates another 30 patrons in the upstairs restaurant, now seating 150, with up to 250-pax in the public bar.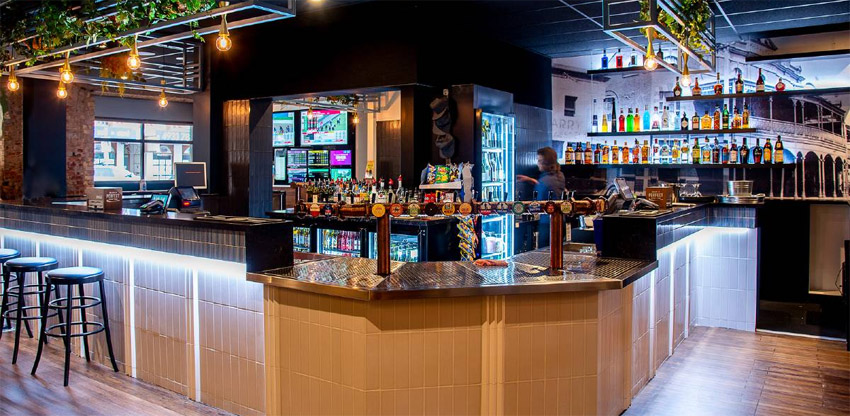 It is a return to a more traditional Australian pub style and what the guys think their fellow Maitlanders want in their local.
"We 'de-Irished' it," explains Sean. "It hadn't been touched since 1998, it was due for an overhaul.
"We've pretty much overhauled the whole thing, tried to modernise it. It's looking fantastic now, but we've still got bits and pieces to do, especially the façade."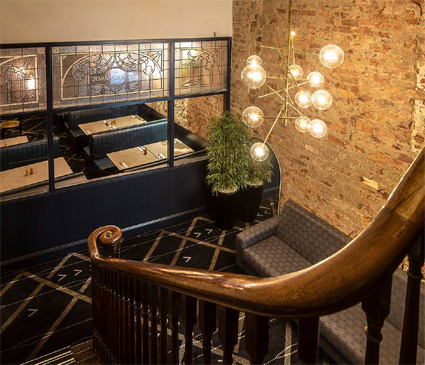 While Sean spends the bulk of his time in his financial services business, brother Clayton Barrett took on the role of GM and has overseen all the works as the pub has once again traded throughout a major overhaul.
Plans for the exterior are still being finalised with Council, but look to take the building back to a more classic presentation, with new tiling, render and colour scheme.
"The façade is art deco, and it's still got elements of that," explains Clayton. "We just modernised inside, with exposed brick, and a lot of timber features."
The brothers have on display vintage photos from 1924, showing its Federation-style veranda, before the Art Deco craze hit town.
"After that it was all changed. Pretty much every pub in town did the same thing."
Beyond the standard hiccups with approvals and timing that have held up works they expected to be completed by now, the Barrett brothers, with partners Manny Wade, Matthew Parkinson and former Sydney pub manager Cameron Clydsdale, say they are excited with the progress.
A launch party last Friday saw works debuted to over 100 invited guests, ushering in the new, old-school Imperial Hotel.
"There's a lot going on in Maitland," says Sean. "We've given them something fresh."