Geelong's Irish Murphy's has undergone a big transformation, adding a rooftop bar and fine-tuning the offering to become Murphys.
The team of Shaun Aspinall, Tom Ward, Ian Nichols and Daniel O'Donghue purchased what was then the struggling 'Gin & Co' in early 2016, and revived the former moniker of Irish Murphy's to capitalise on its long history as Geelong's only Irish pub. Loyal locals even helped bring back its former glory.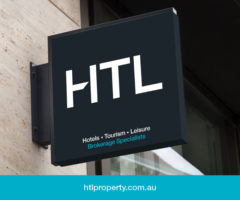 The next stage of its evolution was an overall plan to 'modernise'; there were areas of the venue that had changed little since construction in 1855. The team visited over 50 venues in Melbourne, throughout Australia and overseas, taking notes and photos, talking to staff, owners and customers.
This research inevitably prompted decision to remove the roof on the upper level to create a rooftop bar, and construct an additional mezzanine above that.
Originally, they had also planned to change the name of the pub entirely, but decided instead to simply tweak it.
"This allowed us to pay respect to the rich history that Irish Murphys had created in the 90s and 2000s, and more recently since 2016 when we bought the pub," O'Donoghue explained to PubTIC.
"The objective of the renovation and rebrand was to appeal to a younger demographic of customer, but to also become much more female-friendly."
Beyond changing the exterior from grey to a light cream, and a focus on enhancing detail in the heritage-listed building, new bathrooms were built, booth seating installed, floorboards stripped of old carpet and polished, original brickwork exposed on interior walls, and the ceiling heights restored to allow more natural light.
But the big changes took place upstairs, with the former backpackers accommodation on the second level gutted, and half of the roof removed for an open-air area to hold 150 patrons. The exterior walls have been replaced with glass, and a retractable roof completes the all-weather protection.
The area incorporates a large bar, function space, bathrooms and a dedicated pizza kitchen.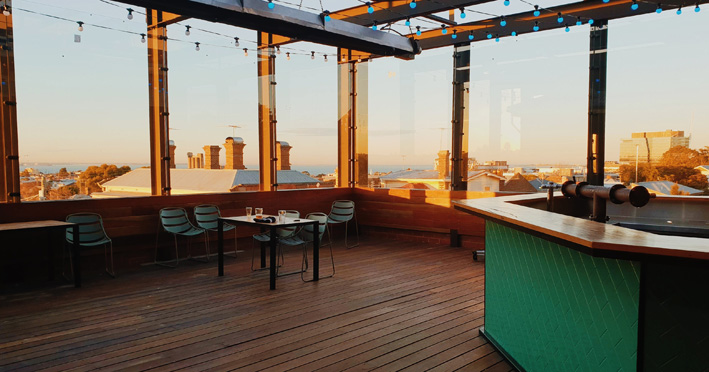 And atop the roof(less) bar, a new third level known as the 'Skydeck' provides even greater views of surrounding Geelong, through 270 degrees, and capacity for another 50 people, plus smoking solution.
The new look pub opened last Friday to the public, and a media lunch will take place tomorrow (21 June), with the official launch party to take place on Saturday (23 June).
"The decision to change the venue and build the rooftop bar was driven by our desire to bring the community a great local pub, but also appeal to people of all ages, providing them with a space where they felt comfortable and could spend time enjoying themselves with their families and friends," says O'Donoghue.