Brisbane's "country pub in the city" has come to market, as the two long-time owners call time to pursue other colourful activities.
Old mates Warwick Brown and Peter Chase have owned the Queensport Tavern at Hemmant for 17 years. Chase is a former horse racing identity, and Brown had considerable success as a race car driver, winning the Tasman Series and New Zealand Grand Prix in 1975, the 1977 Australian Grand Prix, and the Rothmans International in 1977 and '78.
These days Chase enjoys life on the Central Coast, and Brown flies around Australia in the name of charitable works, with the Hotel run under management.
Built 1864, the Queensport is a staple of the blue-collar precinct of Hemmant, attracting workers from the nearby industrial businesses of the busy Port of Brisbane. Hemmant is ten minutes from the airport, and 15 kilometres from the Brisbane CBD.
The pub is known locally as the 'country pub in the city', and offers a classic curved main public bar, second bar, TAB, Keno, gaming room with 25 EGMs, and "under-utilised" beer garden and entertainment stage. The nature of the area means there are no issues with noise.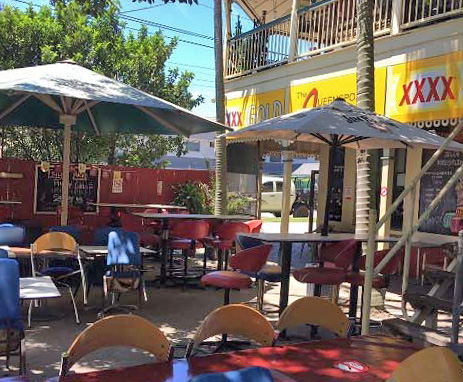 There are also ten pub-style accommodation rooms, and 26 near-new 3-star motel rooms, built by Chase and Brown, averaging over 70 per cent occupancy.
As allowed through Queensland licensing, the pub also counts three separate, detached bottleshops, branded Bottlemart. Two are performing well, but the third is close to a Dan Murphy's and would benefit from being relocated.
"There is definitely upside for a hands-on operator … a publican's publican," suggests CRE Brokers' Steve Pursell, marketing the property.
"Currently the hotel has minimal trade on the weekends. That market is now just starting to be tapped, with the combination of live music and entertainment, and food & beverage options, marrying in with the 3.5-star onsite motel accommodation."
The business reports (annualised) revenue for FY18 at north of $7 million, with the three off-premise subsidiaries contributing around half, and only $270k out of the bistro.
The freehold going concern of the Queensport Tavern will "definitely be sold" via auction, on Friday, 6 July.