Rozelle landmark the Welcome Hotel has been forced to close its long-standing beer garden BBQ after a complaint about the smell and smoke reached sympathetic ears.
Liam O'Keeffe purchased the 1877 pub in 2013, taking over a classic community local of the Balmain peninsula, including an existing smoker being used outside.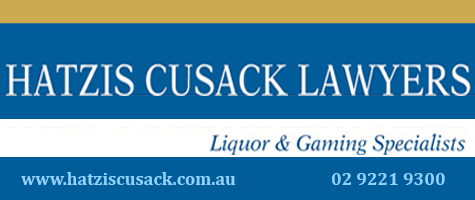 In 2017 they bought a new charcoal grill, offering a selection of roasted specialty dishes.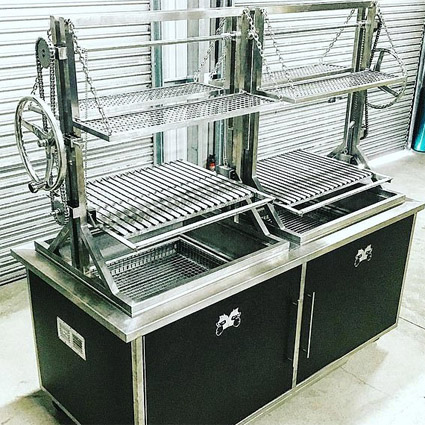 Last November the Inner West Council came investigating as a result of "at least one" complaint about the cooking odours and exhaust emanating from the pub. An inspector was sent to the Welcome, and while no breaches were found, it was verbally requested that he close down the BBQ, voluntarily.
The grill has been generating 40 – 50 per cent of the pub's revenue on weekend, so O'Keefe needed more.
"I said I voluntarily choose not to. You need to come up with better than this," he says.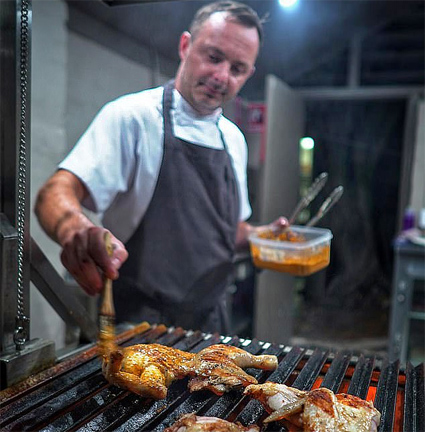 As a compromise, he removed some of the more aromatic items from the menu, including the seafood, leaving just chicken and corn on the cob. He also reduced the BBQ operation's hours significantly, to eight hours on Saturdays and Sunday, and just three hours Friday night.
A couple more weeks passed, then on 29 March O'Keefe received notice from Council that the BBQ must be shut down by 3 April, or face fines of $8,000 per day thereafter.
The Notice said the "nature, intensity, duration, frequency, and volume" of "excessive smoke and odour" amounted to "air pollution" according to environmental protection laws.
"The operation of the charcoal barbecue has the potential to negatively affect the amenity of neighbouring residential premises and the environment.
"Its operation causes objectionable odour, smoke plumes, and possible health implications for adjacent neighbours."
The nearest residence was until recently tenanted by people who frequented the pub.
O'Keefe responded to the Notice requesting more information, but reports he is still waiting.
"I sent emails to Council seeking clarification. Explain it to me. You need to tell me who has complained and their proximity to the venue, what pollution is being caused by that, and since you're citing the law you need to explain how I am breaking it."
Instead, Council has told him he needs to submit a planning structure and DA on how the problem can be managed.
This request was sadly reminiscent of another interaction, where application was made to use an upstairs room as private dining for ten people. After four years of legal back-and-forth, traffic surveys and "huge expense", it was deemed 'over-intensification of premises' and he reluctantly abandoned the idea. 
Getting no joy from Council, O'Keefe contacted Mayor Darcy Byrne, requesting a meeting to discuss what appears to be a grossly unjust instance of over-regulation in the precinct. At time of publication the hotel owner was still awaiting reply from the mayor on the meeting.
Byrne has previously pledged support for the oft burdened pubs in the area, lamenting the closure of the Town Hall and Exchange Hotels. At the former Leichhardt Council he championed a policy whereby Council acted as conduit to a peaceful resolution between publicans and complainants, rather than "getting the lawyers" involved.
No longer operating the popular BBQ and with few avenues left available, O'Keefe is reaching out for support from patrons and industry, starting a petition on Change.org.
"I've tried to do other things with the business," he explains.
"My frustration's got to a point where I had to do something. It's endemic of the whole situation. People bitch and moan about pubs closing down, but no-one wants to do anything about it."
Sign or share the petition to 'Save Il Carbone at the Welcome Hotel'
Updates to follow.