After almost 100 years of ownership, the McLean family has sold its famed Grand View Hotel to established Queensland group Waymark Hotels.
The Grand View is an imposing two-storey brick and timber pub on a big 3,068sqm corner site in Bowen, with a wrap-around veranda and smiling neon XXXX sign above the entrance. It offers a sports bar, gaming room with 40 EGMs, commercial kitchen, restaurant, functions facilities, beer garden and bar, nine hotel rooms, and a detached bottleshop.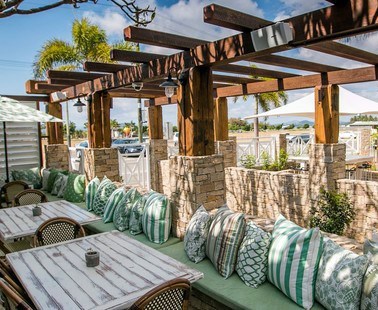 The same family has owned it since 1919, beginning with BJ Magee, who passed it to daughter Mary Kathleen and her husband John McLean, who went on to also run the Grand Theatre, Grand Café and adjacent BJ Magee's General Store.
The pub enjoys a unique legend of resilience, having been twice destroyed by fire, and twice by cyclone.
It was this symbolism of tenacity that led to its being chosen to play a key role in Baz Luhrmann's 2007 Hollywood film Australia, starring Nicole Kidman and Hugh Jackman.
More recently, fourth-generation owners John, Lachlan and Michael McLean renovated the Hotel, located just a block from the beach and an hour north of Airlie Beach, seeking to emphasise quality food, friendly service, ambience and "entertainment for all ages".
It went on to take the QHA Award in 2017 for Hotel of the Year, and capex in the gaming operation has seen it climb within the State's Top 100.
It has now been sold via a discreet off-market campaign through Savills' Leon Alaban to Waymark Hotels, which boasts an industry history dating back to the 1950s, stemming from operations in Northern Territory and Queensland regional areas.
"This sale represents continued confidence for Queensland's regional hotel market," says Alaban.
"Quality venues as such are expected to be sought-after commodities for many years to come."
The sale price was not disclosed, and PubTIC was unable to make contact with Waymark prior to publication.