Thumping Richmond pub the Royal Saxon has been sold to an interstate group taking its first step into Melbourne.
Billed as an "interpretation of a vibrant and modern Melbourne hospitality venue" the Saxon is an historic, unobtrusive two-storey Georgian building on Richmond's Church Street, just five kilometres from the Melbourne CBD – and one of the city's best-known venues.
Its heritage facade has been complemented with a sleek, modern glass interior featuring plenty of greenery, with versatile indoor and outdoor eating and drinking spaces.
It has been operated by a conglomerate of owners including Paul Olynyk, with owner of Sorrento's acclaimed The Conti, Julian Gerner, a minor stakeholder.
They were recently approached by a group from outside Victoria, looking for their first footprint in the southern capital.
Despite having no desire to divest, what was described as a "synergy between buyer and seller" emerged, leading to an off-market sale of the leasehold interest for an unspecified amount.
"Whilst it wasn't my intention to sell, it was certainly a process made easier due to the passion shared by the purchasers towards the Royal Saxon," offers Olynyk.
"It's always comforting to know that a venue you worked so hard towards establishing will be kept in good hands."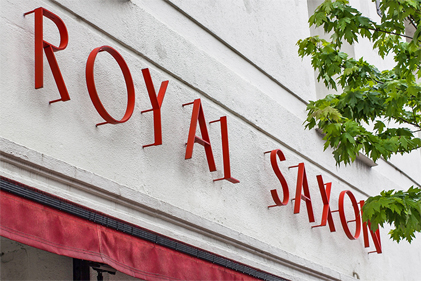 The buyers are an interstate group with an "already impressive portfolio of venues" that will reportedly seek further opportunities to expand into Victoria in 2019.
The transaction is some implication the lack of opportunity in Sydney has progressed beyond the NSW Central and North Coast, finding ground south.
"It's a sign that the leasehold Melbourne pub market is still as strong as ever, with this sale no doubt acting as a catalyst for more transactions at this level to occur going into 2019," says CBRE Hotel's Will Connolly, who brokered the deal in conjunction with colleague Scott Callow.