Scores of pubs, nightclubs, restaurants, bars and other places of business stand in purgatory with millions of potential patrons, as the NSW government-appointed committee deliberates the fate and future of the capital's economy and reputation.
More than five years and three months after the State government imposed the raft of laws known as 'the lockouts', highlighted by the requirement no patron enters past 1:30am and last drinks are at 3am, Premier Gladys Berejiklian ordained another broad review into the wider impacts the regulations have had.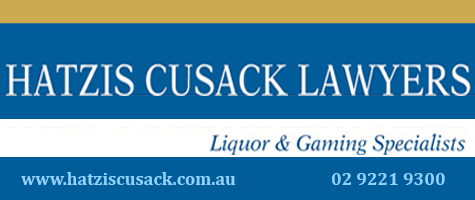 This followed news of a Deloitte report estimating the laws had cost the Sydney economy more than $16 billion.
A Joint Select Committee (JSC) was created, receiving submissions from stakeholders and the general public, as well as holding extensive public inquiries, with live web coverage.
The process drew significant input from both sides of the argument, debating whether to wind back the regulations, keep them in place, or even widen their application.
Close to 800 written submissions were made to the inquiry, and dozens of parties fronted the JSC to argue their case one direction or the other.
Key amongst participants was the City of Sydney (CoS), with Lord Mayor Clover Moore conceding she did not advocate for the tough regulations, lamenting that 50 per cent of live music venues in CoS precincts had shut down, despite some special consideration for venues supporting artists.
The Council reports there are also 50 per cent fewer restaurants, and only nine per cent of entertainment business trade beyond midnight. The city's economy as a whole has shrunk 7.1 per cent, with a potential opportunity cost of 2,202 jobs and $1.4 billion in turnover.
Representing just one measure of the massive decrease in patronage often cited by venues, CoS research found 490,000 fewer people under 35 years of age were coming into Sydney each year.
CoS wants the lockout laws scrapped entirely from both the CBD and Kings Cross, Moore suggesting their implementation was tantamount to using a "sledgehammer to crack a nut", the City's submission pleading for balance between public safety, residential amenity and the economy, suggesting transport options such as Melbourne's 'Night Network' are better solutions.  
"A whole-of-government approach and focus is required for Sydney's night-time economy to reach its full potential."
In July a research paper by Sydney University called out what it saw as discrepancies by the Bureau of Crime Statistics & Research (BOCSAR) in calculations relating to the success of the lockout laws in their primary goal, reducing violence.
In August BOCSAR responded with revised data finding non-domestic assaults had decreased 53 per cent in the Kings Cross precinct, but only four per cent in the CBD. And in a turn-around from previous reports, the Bureau suggested assaults had actually risen 18 per cent in the surrounding precincts.
Despite the displacement, BOCSAR championed a net benefit of 395 fewer incidents in the five years, representing a number on par with the number of venues that have closed.
But despite the damage to businesses and livelihoods in pursuit of marginal gains, and in continued denial of the effect of illicit drugs, societal shift and mental health, or simply that anything beyond alcohol could be to blame, there are some that can only see reasons to further tighten the noose.  
St Vincent's Hospital – recipient of most accident and emergency patients in the troubled zones and vocal proponent of the strict regulations – says it is eager to take part in a debate about how to inject vibrancy into Sydney, while also urging government to not only maintain the laws, but expand them to the casinos and consider a minimum floor price on all alcohol across the state.
Even considering the sizeable long-term reduction in assaults in Kings Cross, when patronage figures show a reduction in patron numbers of 85+ per cent the net result is actually an increase in an individual's chances of being assaulted, and a serious strategic fail for the policies.  
This aspect has appeared lost on the medical community advocating for a nanny state that prioritises public health over industry profit, although Anthony Grabs, St Vincents director of trauma, says he's not against the people having a good time and "sensibly drinking alcohol".
"But what we can't have is a situation where venues continue to trade for all hours, serving all types of alcohol, at the drop of a hat, with no conscience and responsibility of what they're doing," he offers, clearly in touch with practices.
Almost three years after Sydneysiders were deflated by the drawn-out disappointment that was the Callinan report, the JSC will report to parliament by the end of September.