Another NSW hotelier has jumped the border, with Gerry Murphy paying circa $6 million for classic 'Queenslander' the Commercial Hotel at Redbank.
The two-storey balcony-clad mostly timber pub was built 1915 on a generous 2,702sqm lot, in the block between the train station and M2 motorway through town.
Redbank is around 30 kilometres south-west of Brisbane, outside of Ipswich, and the site of a new $5bn Defence Force contract expected to bring 700 employees. 
The well-patronised pub comprises a sports bar and TAB area, modern kitchen with bistro and adjoining outdoor dining area, bottleshop, four accommodation rooms and an office on the first floor, and gaming room with 24 machines, reported as performing at 41 per cent above the LGA's net metered win rate.
Murphy says the large hotel suits his MO and he will waste no time shaping it to his approach.
"Our background is in destination venues drawing people from afar while understanding the backbone of any proper pub; its locals.
"We plan to renovate immediately to recreate as much of the original establishment as possible while enhancing areas with warm lighting, greenery and new furnishings.
"We will focus on good old-fashioned service with a newly built al fresco dining area and great live music each week."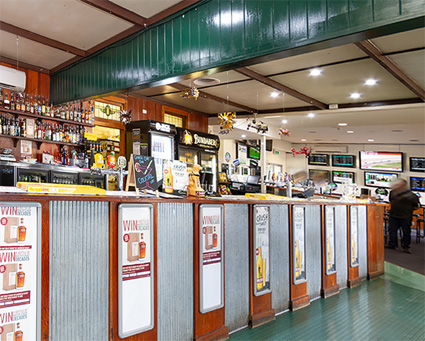 The Commercial was divested by passive owners RR Holdings P/L, based in Perth, that have held the asset for nearly a decade, running it under management.
Sale of the Commercial represents the second Redbank pub to transact this month, following Redcape's acquisition of the nearby Pig n' Whistle operation.
Both were sold through CBRE Hotels director Paul Fraser, the Commercial in conjunction with Peter Power and Andy Nason of Power Jeffrey & Co.
Power notes the overall rarity of comparable assets coming to market in and around Brisbane, and $4m gross value of the EGMs based on recent tenders.
"The growth and demand for hotel assets of this calibre located in Queensland's south-east corridor is underpinned by the inherent value of the gaming authorities."