After half a decade at the helm, Dave Kerr is passing the baton on his Carlton pub, The Beaufort.
Kerr took on operation of the Clare Castle Hotel over five years' ago, and brought it into the twenty-first century in line with the area's up-and-coming populace.
"We transformed it from what was an Italian restaurant off Lygon Street, into what we saw as something closer to the demographic of Carlton," offers Kerr.
"That's included the development of live music, which kind of makes up the core, and a pretty strong cocktail focus, which is my background."
The new look and moniker of The Beaufort has paid off, attracting more "party" clientele, and earning the bar multiple and consistent accolades*.
Kerr also operates two other businesses, in contract drinks catering, and feels it's time to accept being a family man and father and focus on those brands.
"I built a bar for the 27-year-old version of me, and the 33-year-old with a five-year-old isn't as good at keeping up with as much partying!
"I'd like it to be a vessel for somebody else in the same situation I was when I was 27, to potentially take it on and make it their own. It's an accessible space, the rent is right, all things are right for someone similar to me, in the same situation I was five years ago, to make it run and make it work.
"Owning a pub has been fantastic, and I'll have another one at some stage, but I think it's just time to move on."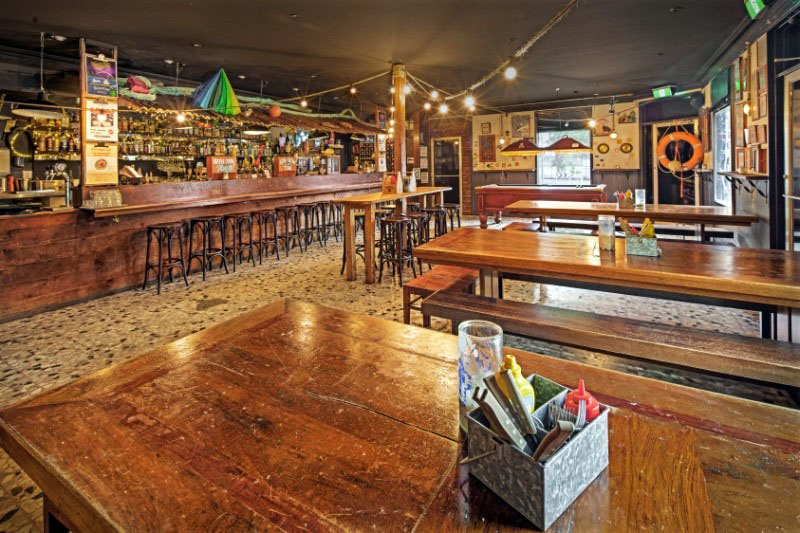 The Beaufort sits on a prominent corner of Rathdowne Street, and consists of a large public bar, featuring original Terrazzo tiles, with a commercial kitchen and dining area currently known as 'Ike's Rack Shack', under a 1am general hotel licence.
The leasehold business has been listed with CBRE Hotels' Will Connolly, who sees it as a good fit for a newcomer, or turnkey expansion for an existing group looking to capitalise.
"I was fortunate enough to assist Dave in first securing the lease, and have since admired the reputation he has built at the venue.
"The Beaufort has had an extremely loyal following over Dave's tenure and I personally believe that comes from the venue's consistency in its offering, and broad appeal to a varied demographic of patron."