Justin Hemmes is keeping up his growth strategy, picking up Rozelle's 3 Weeds in a strong result for the long-time owners and the evolution of the peninsula precinct.
Set on an 880sqm lot around four kilometres west of the Sydney CBD, close to bustling Victoria Rd and Balmain's thriving Darling street, the pub was long branded the Rose Shamrock & Thistle Hotel.
Taking over in the early 2000s, the new owners renamed it the 3 Weeds in 2006, building a reputation as a high-end dining establishment befitting the area's residents.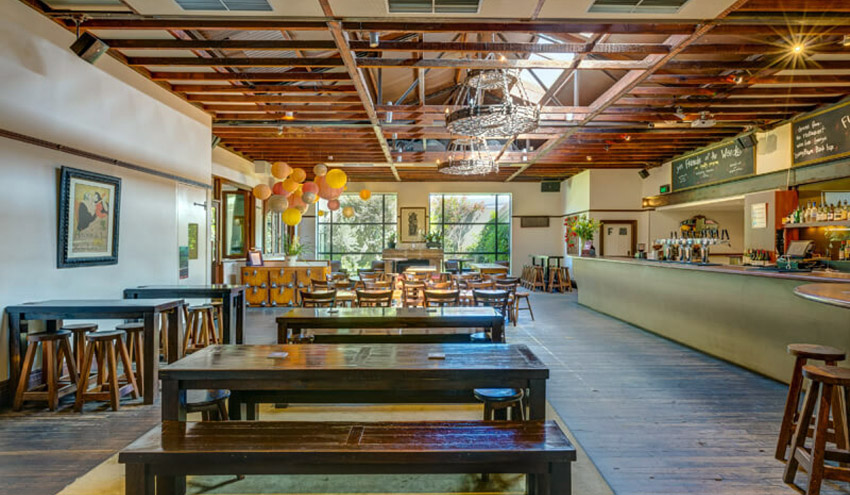 More than a decade later, it has enjoyed lasting relevance in the gentrified precinct, offering multiple bars, award-winning bistro and kitchen, some gaming, and function space, but remains fundamentally an 'old-school' corner pub.
The owners put it to market in February through JLL Hotels' national director John Musca, posing a sale price around $7 million and opportunity for re-envisioning the Weeds.
"… astute operators will immediately understand just how tangible the trading upside will be with re-energizing or savvy marketing support," stated Musca.
Merivale CEO Justin Hemmes recently confirmed plans for a massive mixed-use development atop and beside his flagship ivy, on a rejuvenated George Street, requiring purchase of the neighbouring St.George bank building for a rumoured $80 million.
The major project is likely to involve construction partners and backers and is set to take several years to complete.
Demonstrating his penchant for property, and considering opportunities at both ends of town, the pub baron has entered agreement on the 3 Weeds for a figure believed to be $7.5 million – not the $5 million widely reported since Saturday.
After a year of hot acquisitions, culminating with both the Royal Bondi then Centennial Woollahra in November 2017, Hemmes has since consolidated with a procession of openings and new concepts, including new iterations of both the above.
Heralding a replenishing in Rozelle, the Weeds may be the first in the next crop of Merivale magic.
Musca would not confirm the sale and a spokesperson for Merivale similarly declined, with the deal bound by confidentiality.