Rockpool is opening another of its bespoke El Camino Cantina venues in party town Byron Bay, bringing crafted Tex-Mex to the north coast with a big four-day launch event.
The El Camino Cantina concept is grounded in 'Tex-Mex' (Texan-Mexican), which is distinct from 'true' Mexican, with its own unique stylings and fan base in the USA.
The interior is a visual feast of loud, custom artwork and posters, largely by Sydney-based surf punk legend Ben Brown, accompanying rustic Mexican effects, including weathered timbers and colourful decorative tiles. Large TVs bring a touch of reality, screening music videos and entertainment. Patrons choose from high-top tables and stools, dining tables or booths.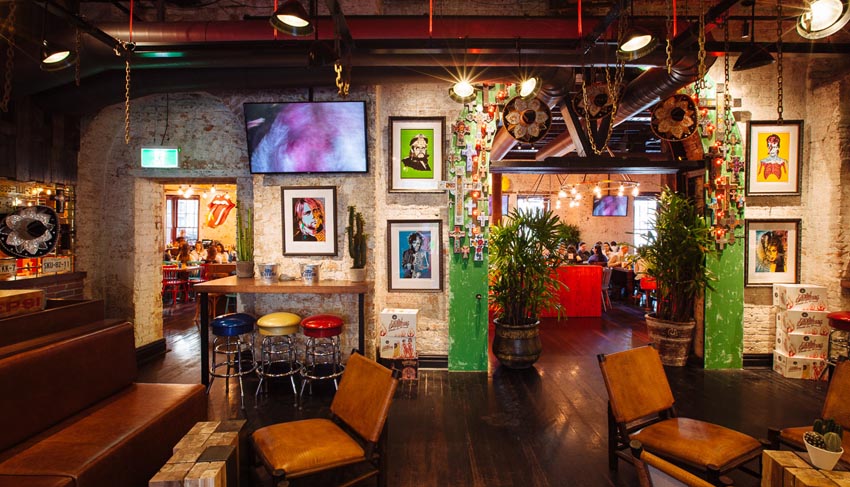 Byron will mark the fourth instalment of the El Camino brand by Rockpool, located within the new retail, dining and entertainment precinct Mercato on Byron, with capacity for 250 patrons, including 130 on a spacious balcony overlooking Jonson Street. The space is geared to cater to couples, small groups or large parties.
Its value-based menu offers Tex-Mex-based specialties, in house-made soft shell tacos, nachos and burritos stuffed with the likes of beer-battered barramundi, chilli con carne and chipotle chicken, but also catering to vegetarian, vegan and gluten-free diners.
Complimentary, bottomless corn chips and salsas are available all day, served out of the converted rear ends of old Chevys, and there are 'Daily Deals' every week night.
The drinks menu includes a selection of Australian craft brews and flagship Mexican cervezas, playing second-fiddle to El Camino's signature eye-catching margaritas, served frozen or on the rocks, in a rainbow of flavours. A new, limited-edition 'rita' is unveiled each month.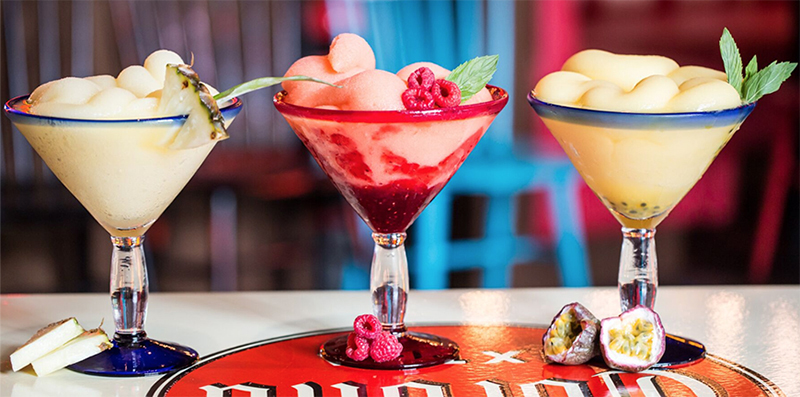 The Byron venue opens Thursday 25 April, ushering in another long party weekend over the following days that will include $2 tacos all day and happy hours from 4pm to 6pm.
The Group is also donating $1 from every margarita bought to the Byron Bay Community Benefit Fund, supporting a project providing hot showers and related services to the homeless. Customers will also go into a draw to win one of 25, limited-edition, signed, screen prints by Australian punk music and surf art icon Ben Brown.
Continuing Rockpool's strategic expansion into areas it believes align with its multiple brands, Byron has created 40 full-time and casual positions and engaged local professionals and tradespeople on the project.
El Camino is the brainchild of Texan-born Rockpool CEO Thomas Pash, who sees the concept's value-driven experience and eclectic offering as a good fit in Byron Bay's emerging food scene and burgeoning economy. 
"We're committed to working with the local community via our charitable endeavours and are proud to offer excellent career development opportunities, including training programs that prepare employees to lead our restaurant and kitchen teams, both locally and interstate."
El Camino Byron Bay opens the doors tomorrow from midday.